21 July 2015
Dutch team named for European Championships in Aachen
ERMELO (KNHS) – After observing the national championships this past weekend in Beekbergen, team coach Harry de Ruyter announced the four-in-hand drivers that will be representing the Netherlands in Aachen for the European Championships August 19-22. The successful trio of IJsbrand Chardon, Koos de Ronde and the reining individual title holder Theo Timmerman will try to defend their gold team medal from 2013.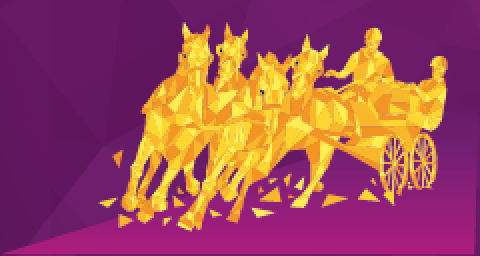 The Dutch four-in-hand team has been unbeatable the last few years at both European and World Championships, and in Aachen it will be no different. These experienced drivers will do everything they can to prolong their team gold and bring home individual medals as well.
IJsbrand Chardon won his 26th National title in Beekbergen, with Koos de Ronde claiming the silver. Theo Timmerman decided to withdraw from competition after trouble in the marathon, but his previous presentations were strong enough to make the team.
The team will be under the leadership of team coach Harry de Ruyter and team veterinarian Albert van Unen.