28 February 2015
EC Aachen 2015 follows Mareike Harm via social media
The organisation of the FEI European Championships in Aachen, which will take place from 11 to 23 August, will follow several of the best Athletes on their way to qualify for this great event. German four-in-hand driver Mareike Harm, who was in 2013 the first woman to represent Germany at an international four-in-hand Championship, had the honour to start the social media campaign.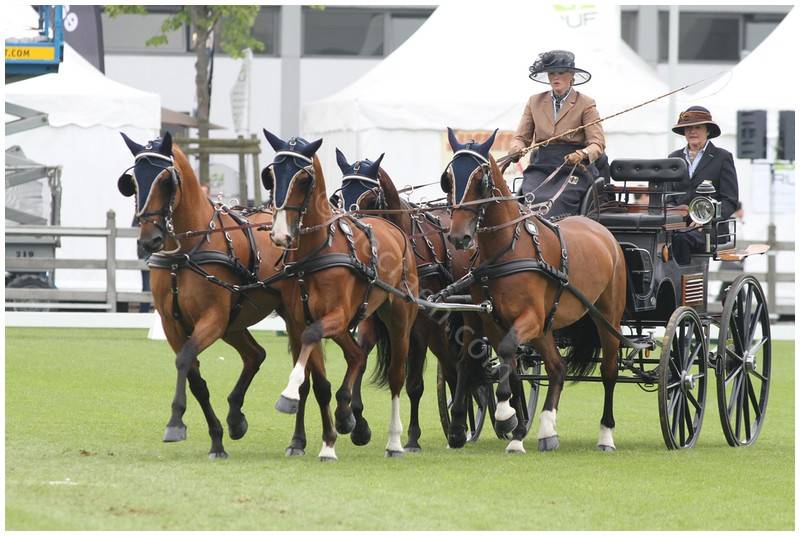 Photo:
Rinaldo de Craen
Reigning German European Champion Alexander Ripper will represent the reining sport, World Champions Team Neuss are the vaulters to follow. For dressage, Austrian rider Victoria Max-Theurer and for show jumping Frenchman Kevin Staut and Germany's Daniel Deusser.
The OC expects around 450.000 spectators. The budget involves 24 million Euros, the total prize money is around 1,76 million Euros. Around 420 Athletes from 40 nations will battle in the five disciplines show jumping, dressage, driving, vaulting and reining for 13 golden, silver and bronze medals. It is the first time that European Championships for five disciplines are held in one place at the same time.