5 November 2017
Edouard Simonet wins 2017 Mia Allo Award
The successful Belgian four-in-hand driver Edouard Simonet has won the 2017 Mia Allo Award. This award is given to the Belgian driver who achieved the best international dressage results across all disciplines.

The dressage test of 45,42 points that Edouard Simonet (Neerpelt) drove at the European Championships in Gothenburg won him not only the individual silver medal and team bronze, but now also the Mia Allo Award.
The 2015 winner, Félix-Marie Brasseur was at Jumping Luik Saturday evening to present Simonet with the award after the first round of the four-in-hand mini-marathon.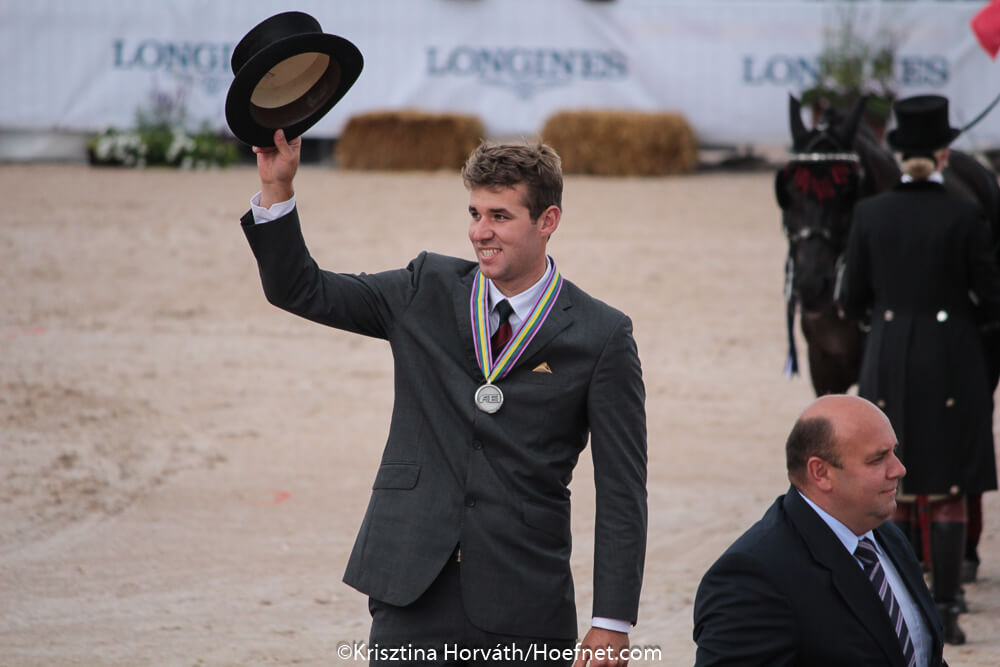 Photo:
Krisztina Horváth

Source: Galop.be