5 September 2021
European Championships Budapest – Gold for Bram Chardon and Dutch team!
It was an exciting day today at the European Championships in Budapest. There were just a few points separating the leaders, the cones course was difficult and the allowed time was difficult to reach. Despite this the Chardon family was able to take two medals home; reigning champ Bram Chardon was able to handle the pressure and with a controlled round was named European Champion for the second time. His father IJsbrand Chardon won silver and Michael Brauchle (GER) bronze.
In the team competition the Dutch team consisting of Bram, IJsbrand and Koos de Ronde overtook the Germans for the top step of the podium with the young Belgian team winning the bronze medal.
Exciting
"It was a very suspenseful week", tells Dutch team coach Ad Aarts. "The team competition has not been this exciting for a while. This had a lot to do with the marathon that wasn't as technical as we have been used to, but instead was built for power and endurance. There were bridges, valleys and two heavy water obstacles. That opened doors for more drivers to perform well."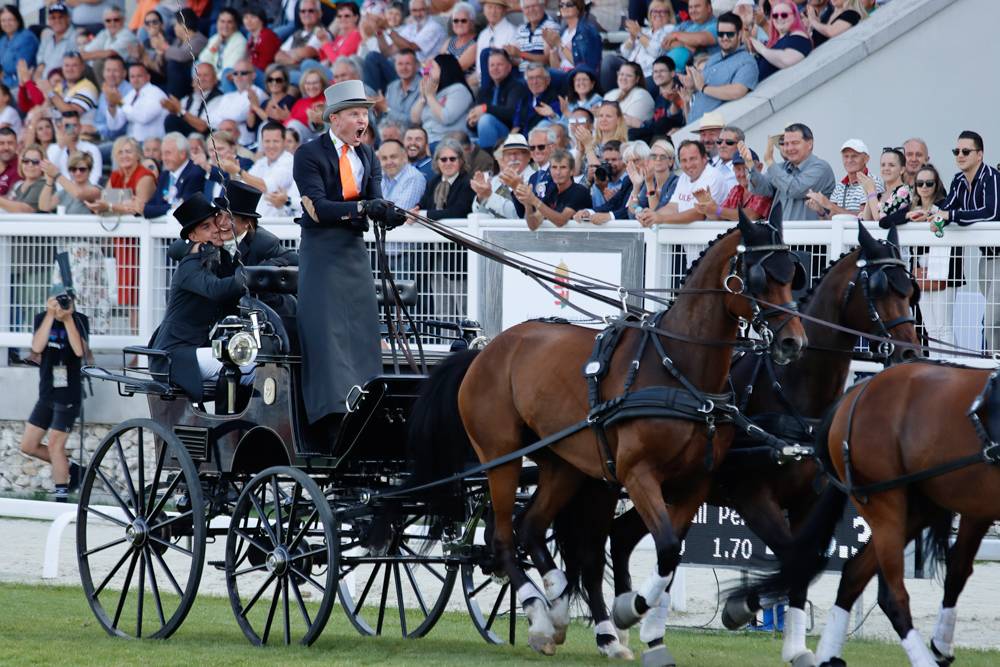 Photo:
Váraljai Zoltán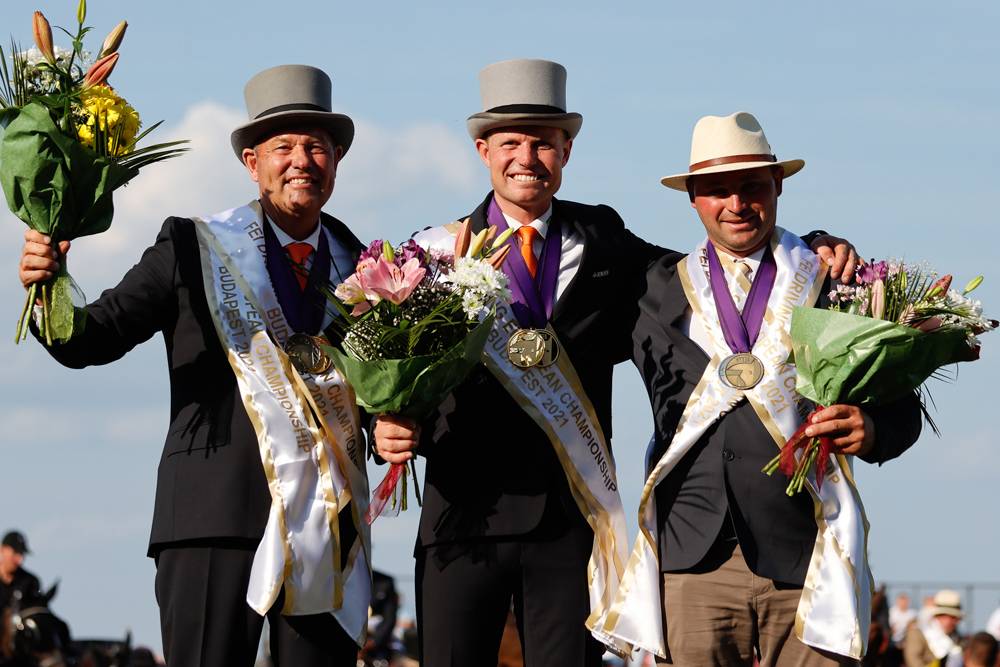 Photo:
Váraljai Zoltán
Copyright reserved. Acquisition without acknowledgment and permission from [email protected] is not allowed.