14 November 2022
Emma Olsson misses out on FEI Award
Emma Olsson, groom of World Champion Boyd Exell was one of the candidates for the 'Cavalor FEI Best Groom Award'. Last night during the FEI Awards Gala in Cape Town (RSA) it was announced that Kerryn Edmans (NZL) was the winner of the award.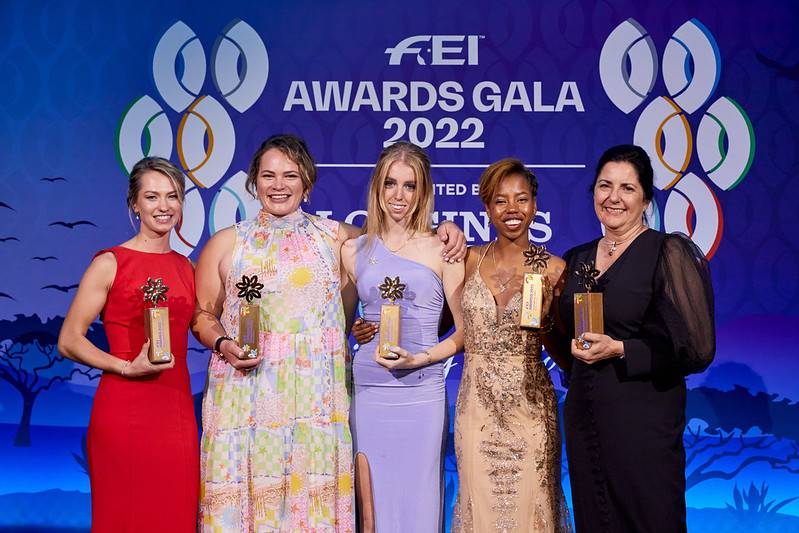 Recipients of the FEI Awards in 2022 (Photo: FEI)
The recipient of this year's Cavalor FEI Best Groom award went to Kerryn Edmans (NZL) who has groomed for New Zealand's Eventing couple Tim and Jonelle Price for the past six years.
In addition to Emma Olsson and Kerryn Edmans, Sue Schlegel, who works with Beezie Madden; and Lars Seefeld, who works with Daniel Bachmann Andersen were also nominated for this prestigious award.
Copyright reserved. Acquisition without acknowledgment and permission from [email protected] is not allowed.