3 April 2015
Ermelo: The competition has started!
All 125 participants have arrived at the beautiful area of the Dutch National Equestrian Centre in Ermelo and the competition has started!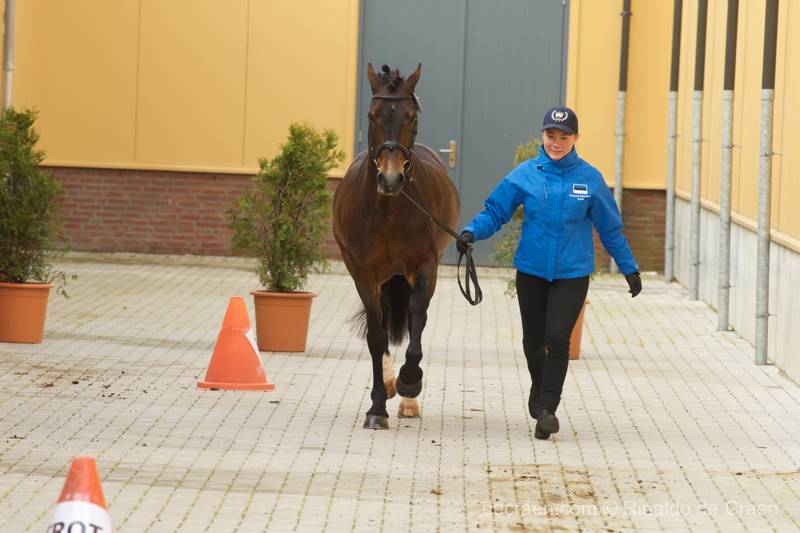 Photo:
Rinaldo de Craen
This morning was the horse inspection on the programme. Only one, out of over 250 participating horses, was not fit to compete. A horse from American pair driver Erik Broms was eliminated. Unfortunately, as he wanted to compete only with two horses, the competition is already over for him.
Despite a lot of rain, the ground of the venue is perfect. The ground of the drivers and stables area is slowly drying up and the organisers are doing their best to make it as comfortable as possible for drivers and horses.
The dressage has already started this afternoon for the single horse and pair pony classes.
Click here for the results, starting orders and other information.