24 February 2015
Ermelo to Welcome Many International Competitors
Over Easter weekend which falls this year April 3-6 the Dutch National Equestrian Centre in Ermelo will be host to over 120 competitors from over 14 different countries for three days of combined driving competition.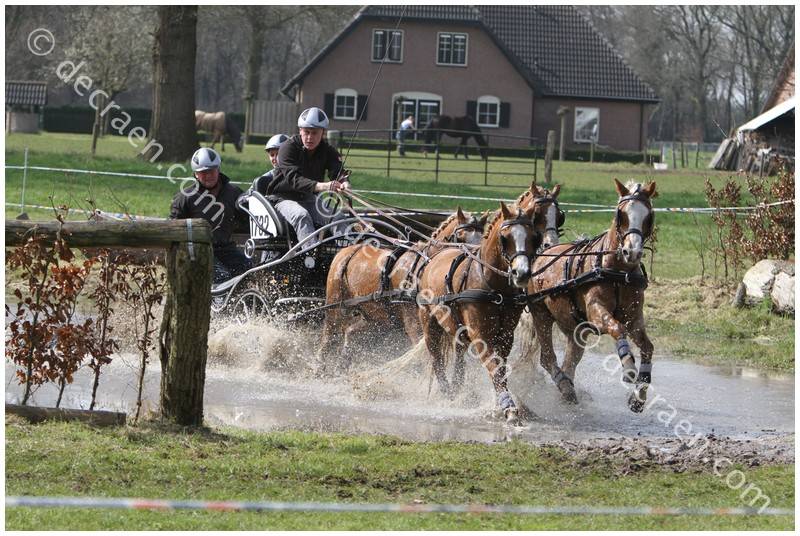 The first combined driving event was held in Ermelo in 2012 and after an overwhelmingly positive response from competitors the competition became a permanent fixture on the competitons calendar in 2013 and 2014. With the show in Beekbergen dropping out in 2014, Ermelo stepped up to fill the gap offering a second competition last year.
With the change in rules regarding international competitions, there was much need for more two-star competitions in the Netherlands to give drivers a chance to qualify for higher level international competitions. The organizors in Ermelo jumped at the chance and have organized, working with the Dutch National Equestrian Federation (KNHS) their first international competition. "At first, we had only taken into consideration the Dutch drivers would want to start." tells organizer Jeroen Houterman. "But it is now apparant that the need for two-star competitions reaches far beyond the Netherlands, and as a result we have received far more entries as we had expected."
The organizers and the KNHS have been extremely flexible and have come up with solutions to accomodate the extra competitors. "We will start the afternoon of Friday, April 3rd after the completion of the mandatory vet check with the International dressage tests. Saturday April 4th will see the balance of the competitiors complete their dressage tests. The marathon will feature six obstacles and takes place on Sunday, and the cones will be driven in two apart rings Monday April 6th so that everyone can be finished in time to head home."
Not only the bordering countries of Belgium and Germany will be present in Ermelo, but also competitors from Australia, Argentina, Canada, USA, Estonia and Finland will be competing on the KNHS terrain which is located at De Beed 125 in Ermelo.
The program will commence every day at 8:30 and finish around 6:00pm.
For more information: www.hoefnet.nl/menwedstrijd-ermelo