24 July 2017
Exell present in Gothenburg
Four-times World Four-in-Hand Champion Boyd Exell from Australia is not eligible to start at the European Championships in Gothenburg from 24th to 27th August, but he will attend these Championships.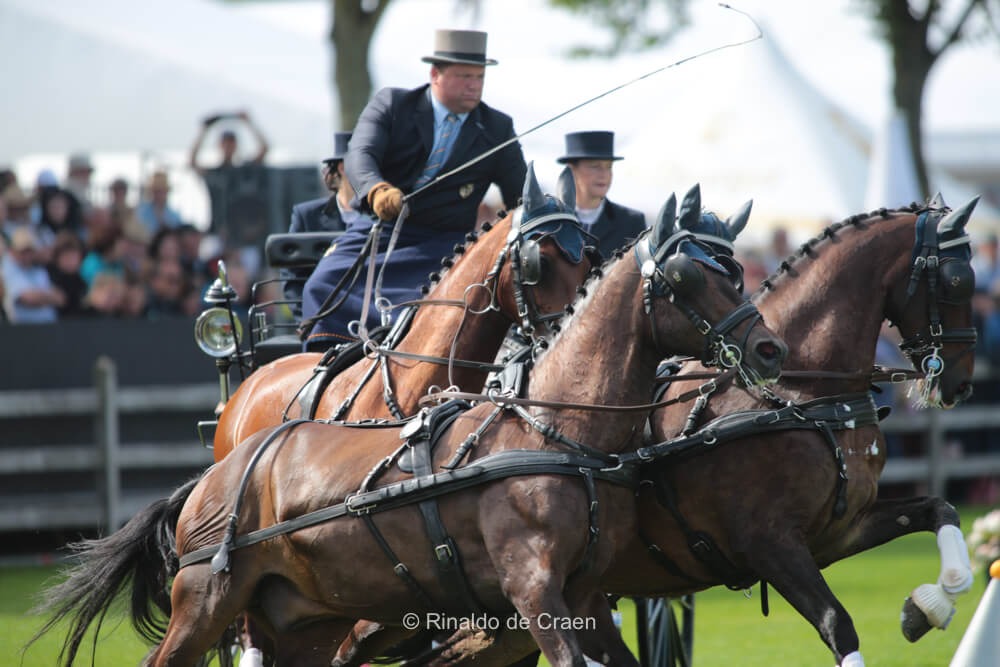 Georg von Stein will compete with several horses from Boyd Exell in Gothenburg
Photo:
Rinaldo de Craen
The Valkenswaard-based top driver has put several of his horses at the disposal of German driver Georg von Stein. Exell will be the additional trainer of the German team in the preparations for the battle for the European titles.
The German team in Gothenburg exists besides Von Stein of German Champion Christoph Sandmann and Mareike Harm.