27 October 2015
UPDATE: FEI course for Judges, TD's, Course Designers and Stewards in France
Lamotte Beuvron in France, home of the French Equestrian Federation, will host an FEI Course for Judges, Technical Delegates, Course Designers and Stewards from 2 to 6 December.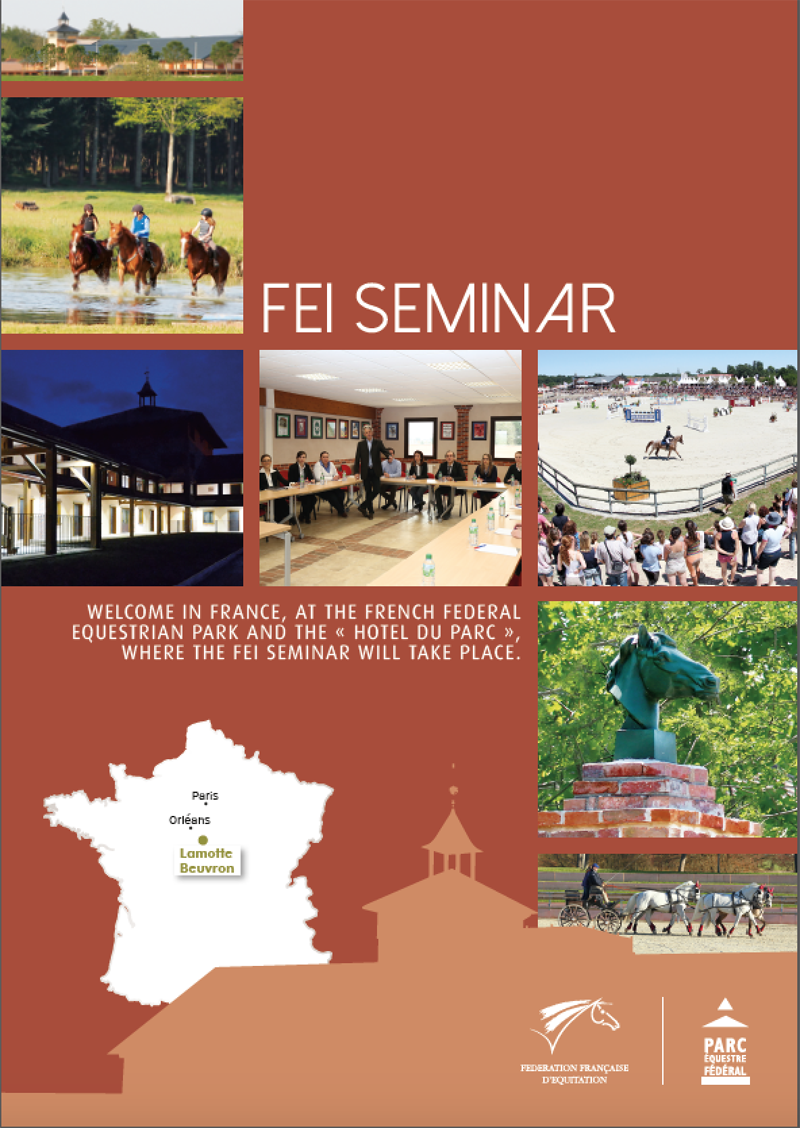 Judges: Dr Klaus Christ (GER)
Technical Delegates: Richard Papens (BEL)
Course Designers: Richard Nicoll (USA)
Stewards: Jan Devaere
All required facilities are available on the venue: seminar rooms, equestrian facilities, hotel and restaurant.
Click here for photos and information in French on the website of the French Federation.
Open Driving Seminar
Furthermore, an Open Driving Seminar will be organized from Saturday afternoon 5 December to Sunday morning 6 December. More details will follow soon!
Click here for the invitation with more information