18 April 2014
FEI Driving Committee Elections: Melanie Becker
It is time for a new generation! Melanie Becker is the basis of a new generation of young drivers, clean sport, especially the fun and the passion we can share with each other.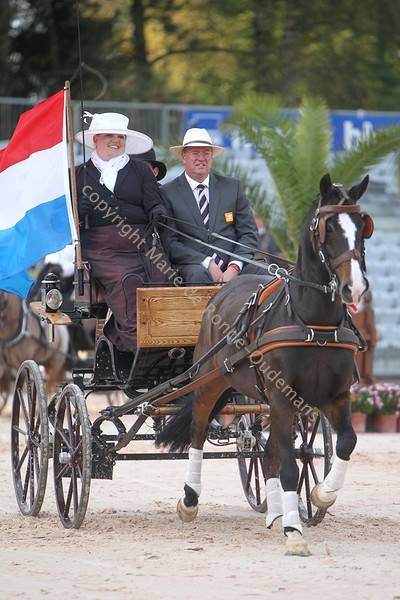 Former World Champion Melanie Becker (21) is candidate as FEI Athletes Reresentative. At the age of 17 Melanie was the youngest World Champion ever. Melanie not only became World Champion in 2009, but also Dutch Champion and Driver of the Year! After these wonderful titles, she won two more Dutch Championships in the subsequent years. She was successful not only at national level, but internationally as well. At the World Championship in Pau in 2013, she was the champion of the cones competition for the second time and helped the Dutch team to win the gold medal. She was the member of the silver-winning Dutch team in 2011 as well.
However, Melanie has experience not only in the pony category, but she is also active with horses. Several years ago she started coaching and training horses and drivers nationally and internationally. The final-year student is busy with setting up her own equine business.
What makes her the best candidate? The answer is her enthusiasm, efforts and passion to get the best out of our sport. "I stand for a clean sport where we can get the best out of our horses together. I also want to emphasize that I am easily aproachable, after all we are all people who share the same passion." Finally, Becker stressed that it is important to work and bring this wonderful sport to a higher level.
If Melanie were chosen to the FEI Driving Committee as Athletes Representative, a new, young and strong generation of drivers would be represented by the youngest FEI representative ever.

Cast your vote at www.fei.org