14 November 2021
FEI World Championship for Ponies 2023 in Oirschot, the Netherlands
The FEI Driving World Championship for pony singles, pony pairs and pony four-in-hands 2023 will be held in Oirschot in the Netherlands. This was announced by the FEI today. The organisation is in the hands of the Span Foundation, which organizes the Championship on the grounds of Steenhof Stables in Oirschot.
"We are very proud and happy that we are given the opportunity to host this Championship," says President of the OC and owner of Steenhof Stables Bert Brans. "We had planned to run a CAI2* competition for ponies in both 2020 and 2021, but we had to cancel this due to the corona pandemic."
Oirschot has a close connection with the pony driving sport. They successfully hosted the Dutch pony driving Championships in 2019, 2020 and 2021. "We feel it is important to give the pony drivers a platform and a nice competition to compete at. We have received a lot of appreciation from this group, and this contributed to our decision to apply for the Championship in 2023. It is fantastic that we got it and we are really looking forward to it!"
After Breda in 2015, it is the second time in the history of the Combined Pony Driving World Championship that this Championship is held in the Netherlands. This will allow the Dutch reigning World Champions Rodinde Rutjens (pair) and Marijke Hammink (four-in-hand) and the Dutch team to defend their world titles on home soil.
Pony Driving Oirschot will host a CAI2* competition for all pony classes from 14 to 17 July 2022.
The date for the World Championship is 23 – 27 August of 30 August – 3 September 2023.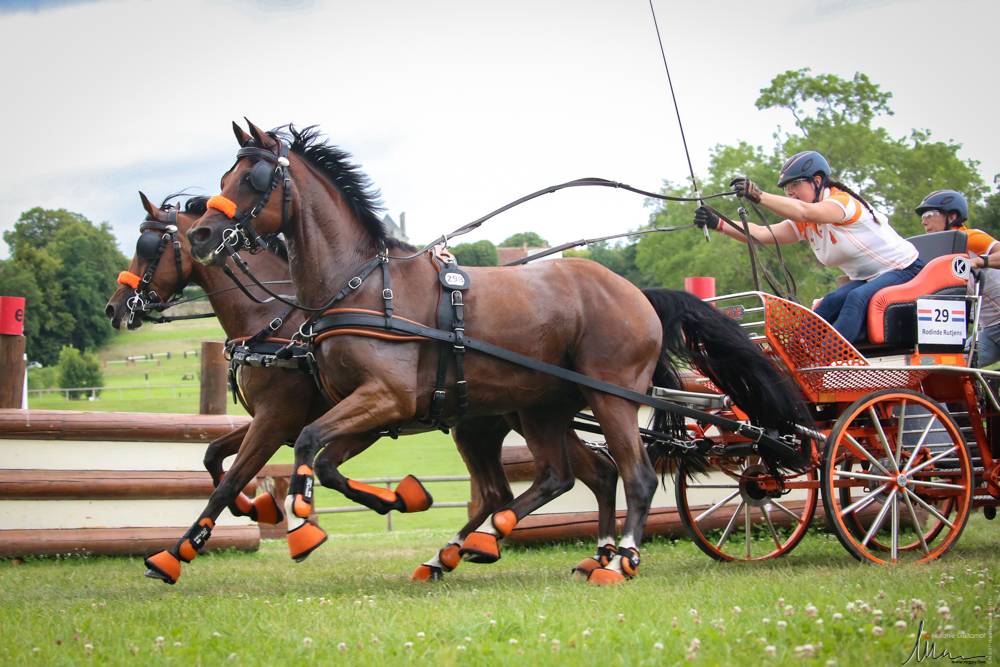 Photo:
Melanie Guillamot
Copyright reserved. Acquisition without acknowledgment and permission from [email protected] is not allowed.