17 December 2013
FEI World Cup Driving London Olympia live on FEI TV
The 7th leg of the FEI World Cup Driving takes place from Wednesday 18 to Friday 20 December in London Olympia. The FEI World Cup Driving competition on Friday 20 December will be broadcast live on FEI TV at 19.10 hrs.(CET).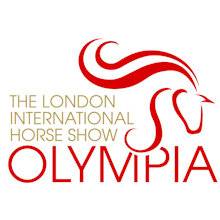 The competitors are Dutch drivers Koos de Ronde, IJsbrand Chardon and Theo Timmerman, Germany's Daniel Schneiders and Michael Brauchle and wild card drivers Boyd Exell (AUS) and Georgina Hunt-Frith (GBR).
Programme (Central European Times):
Wednesday 18 December, 19.45 hrs: extra competition, does not count for the World Cup. Click here for the course plan.
Thursday 19 December, 13.30 hrs: first competition.
Friday 20 December, 19.15 hrs: World Cup competition. Live on FEI TV. Click here for the course plan.