9 January 2014
FEI World Singles 2014 possibly in Izsák
Besides München in Germany, Izsák in Hungary also candidates to host the FEI World Driving Championships for Singles in 2014. The planned date is from 24th to 28th September.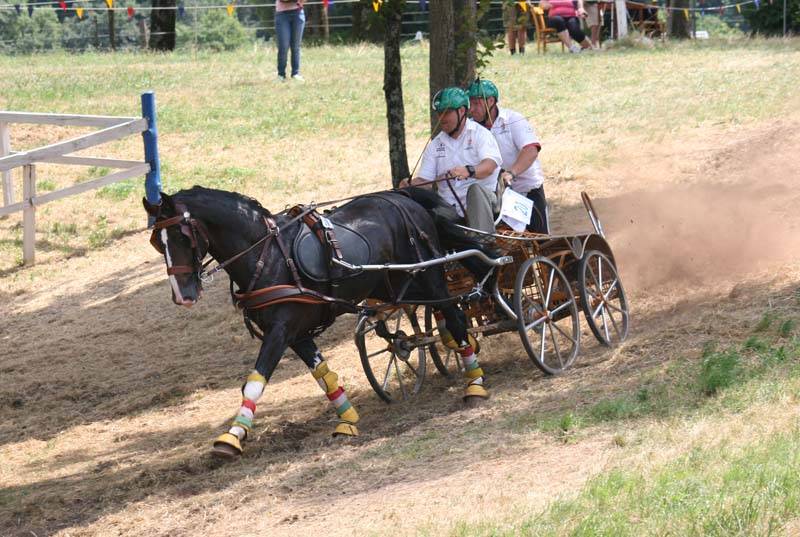 Photo:
Krisztina Horváth
Izsák was the host of the successful European Four-In-Hand Championships in September 2013, where Theo Timmerman became the new European Champion. Timmerman has recently been appointed as the new coach of the Hungarian single drivers.
The organization has set the goal of organizing the best ever Single Driving Championships, supported by the Hungarian Government, sponsors, the city of Izsák and the Hungarian Driving Community.
At the end of July a competition will be held in Kisbér, about two hours away from Izsák, which will be a CAIO event for single and pony drivers. The organizers are planning this competition as the test event for the Single Championships. On Friday, during the competition in Kisbér, there will be an organized trip from Kisbér to Izsák for all the people to be interested in, so they can look around in Izsák.
The FEI will decide on 11th February, which organization will host the World Single Championships.