23 June 2020
Formidable video Voutaz with 20-in-hand!
Swiss four-in-hand driver Jérôme Voutaz drove no less than 20 of his Freiberger horses as a 20-in-hand last week. The full video of this great achievement is now online!
In the video which is composed of close-up images, slow motions, drone images as well as normal recordings, we see how Jérôme and his team prepare for the great drive. The 20-in-hand is then followed by the drone through the amazing Swiss landscape, including a bridge crossing. The images of the S-bend in which the symmetry of the 20-in-Hand is reflected are beautiful! Even if you don't understand French, the images are absolutely worth it!
Watch and enjoy!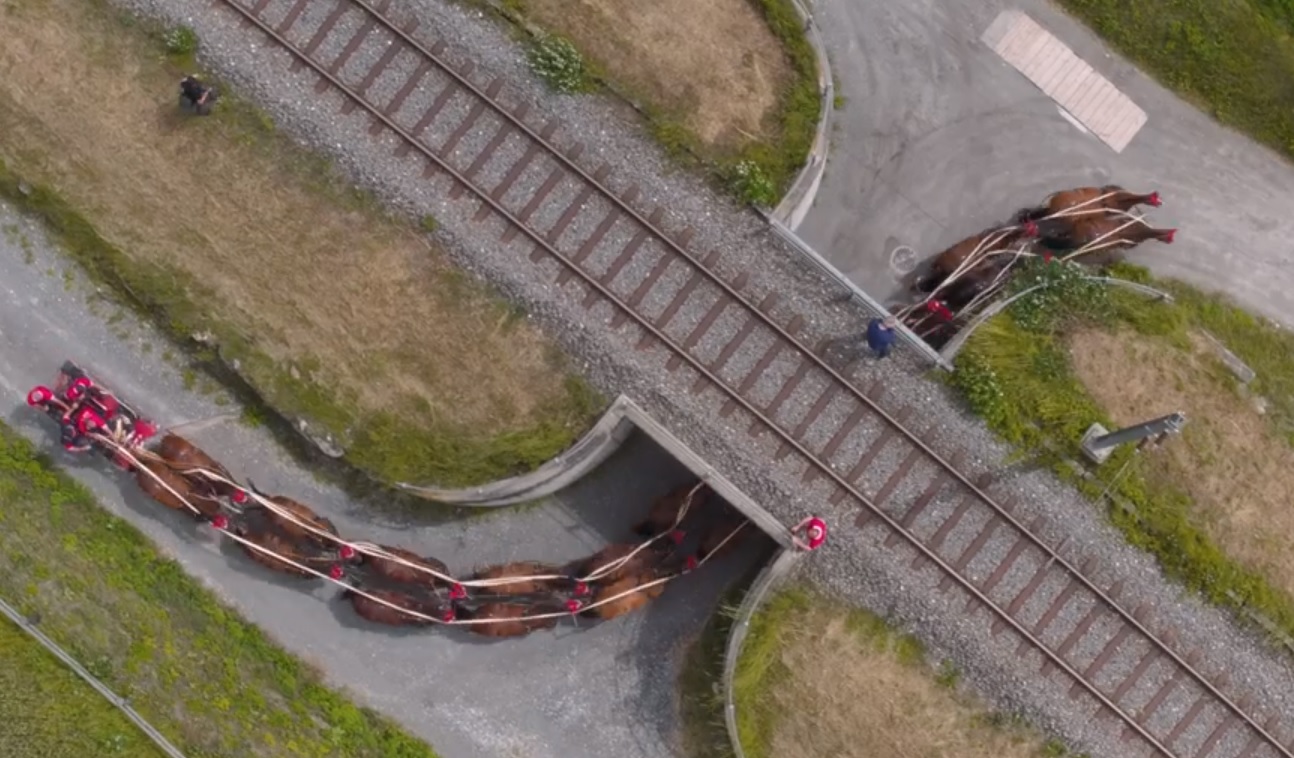 Copyright reserved. Acquisition without acknowledgment and permission from info@hoefnet.nl is not allowed.