28 March 2017
French dressage trainers get acquainted with driving
For a number of years the French equestrian federation has held a yearly two day seminar for their dressage trainers. With the beginning of this season over thirty trainers from all over France came together at the
Parc équestre fédéral de Lamotte. On the invitation of the national dressage coach Jan Bemelmans, Benjamin Aillaud and national driving coach Félix-Marie Brasseur were asked to contribute to the seminar which had as it's main theme 'contact'.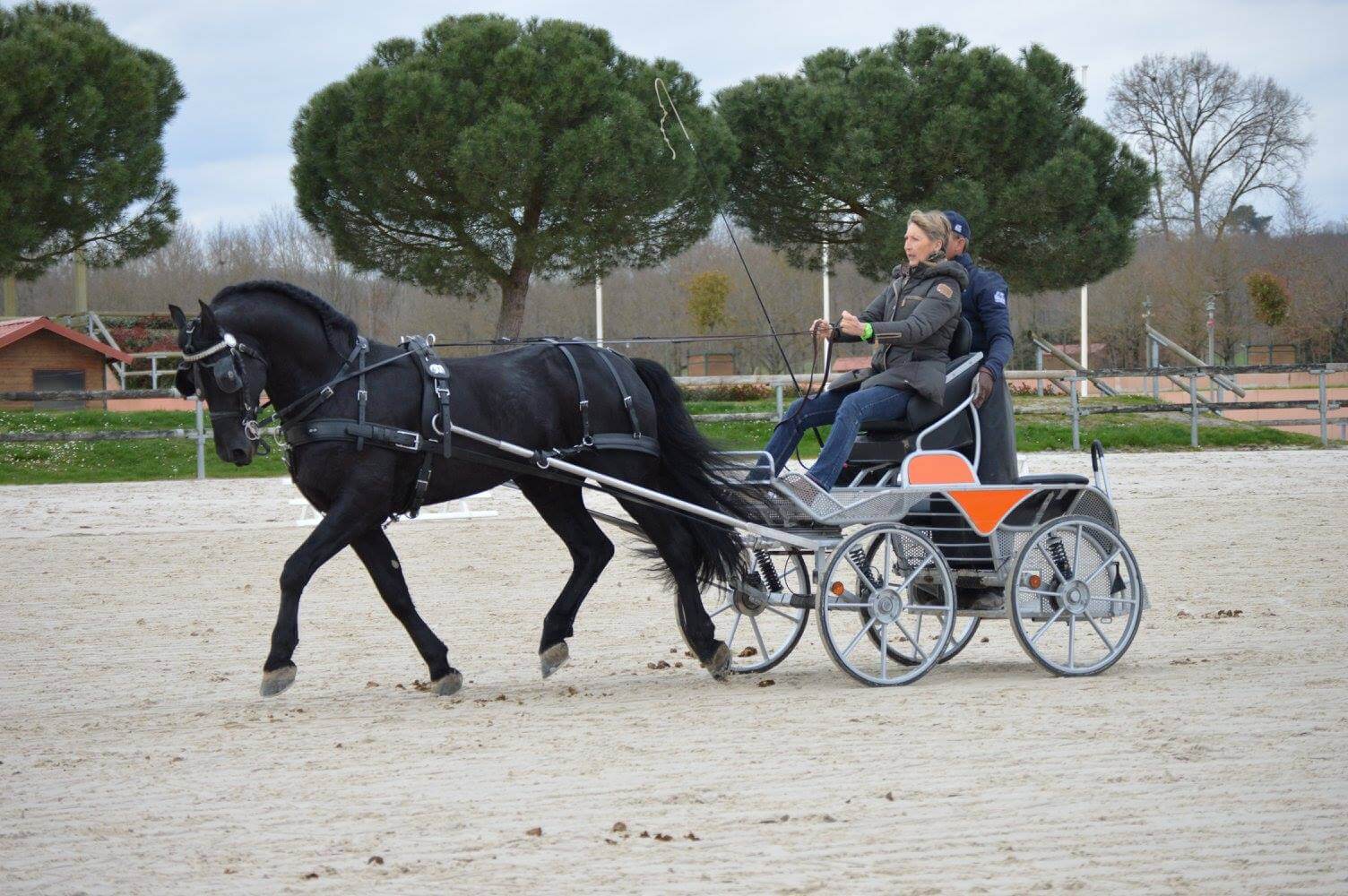 After receiving a brief lesson on the basic principles of driving the dressage trainers were then able to take the lines themselves. For this occasion, Benjamin Aillaud arranged a number of Arabo-Fresian horses from Eric Bouwman.
Both Jan Bemelmans and the participating dressage trainers spoke of their appreciation for the driving horses and the experience itself: a unique manner of feeling contact with a horse.