3 December 2019
French drivers achieve national and international success with ATEL carriages
The international outdoor season closed at the end of October 2019 with the nations cup for single horses in Pau, France; The location of the 2020 World Single Horse Championships. As expected, the French team won the team gold medal, with the help of ATEL carriages.
From single to fours and back again
Team members Fabrice-Martin, Jean Michel Olive and Marion Vignaud all made an impression with their ATEL carriages in Pau. The former four-in-hand driver Fabrice Martin is currently employed by 'L'Institut français du cheval et de l'équitation' and earned second place in Pau with the nine-year-old Lanzaro IFCE. This Hannovarian gelding was formerly brought out by Renaud Vinck, who in 2018 placed second in dressage at the World Championships in Kronenberg.  Martin began his career as a single driver and in 2005 he switched to team driving, but is now back to his roots in the single division.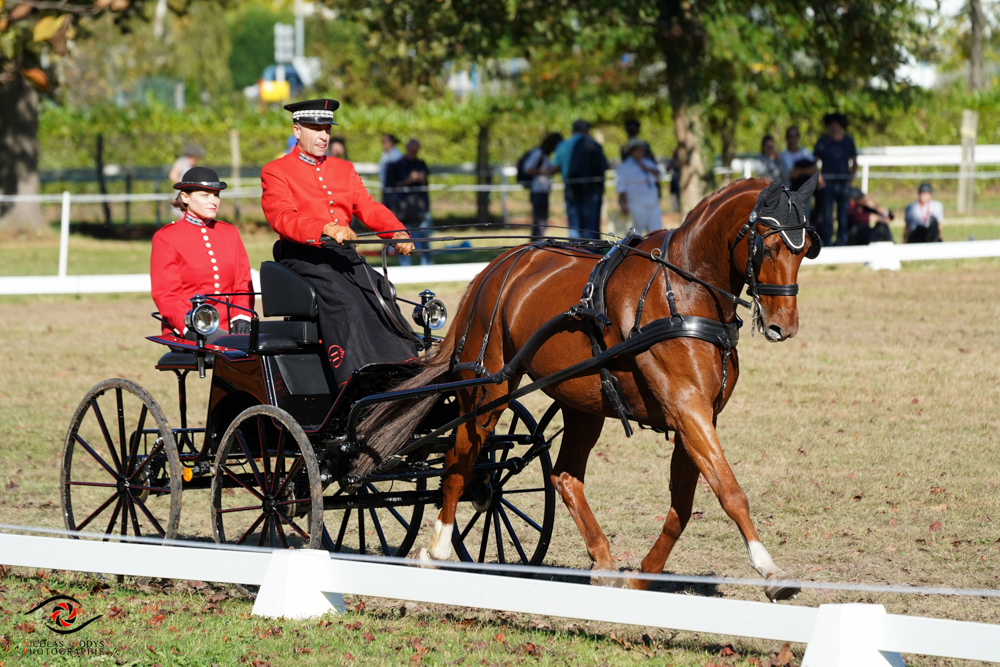 Fabrice Martin
Photo:
Nicolas Hodys
Marathon specialist
Jean Michel Olive is at this moment the man to beat in the marathon. The 40 year-old owner of a driving and boarding stable began his driving career in 2016 and since that moment has won a number of international marathons. High points include winning the marathon at the World Championships in Kronenberg 2018 and at the CAIO in Pau 2019.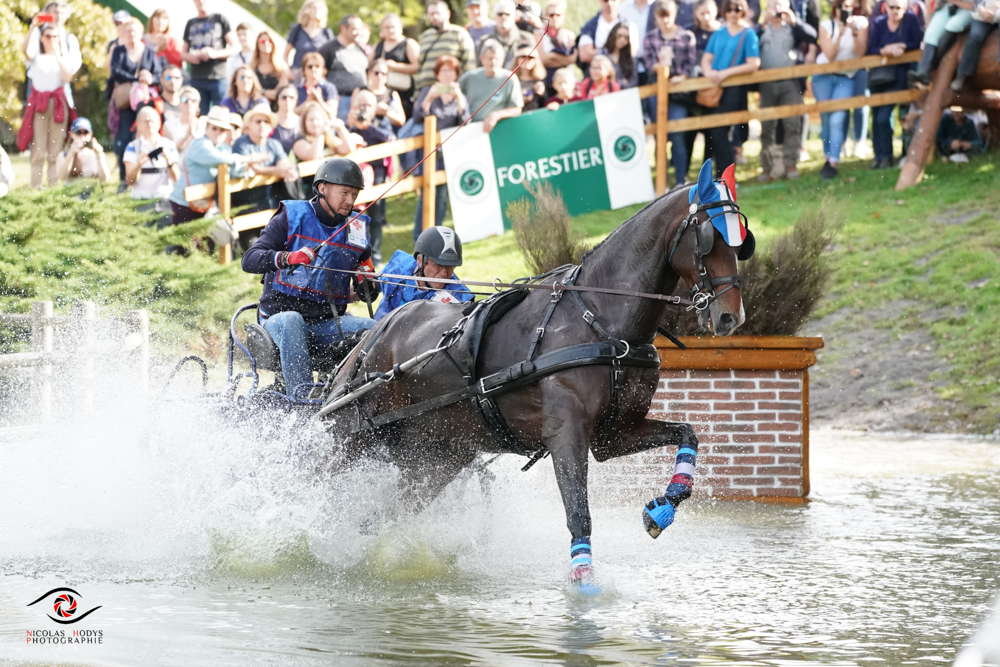 Jean Michel Olive
Photo:
Nicolas Hodys
The constant
Marion Vignaud has been an important member of the French team since 2012. Marion has a number of good horses and is almost always in the top three. As the organizer of the annual international competition in Chablis, she won the individual bronze medal at the World Championships in Kronenberg and with her young horse made an important contribution to the French team in Pau this year.
Both Martin and Olive drive the marathon, dressage and cones with an ATEL carriages and Marion Vignaud drove the marathon with a demo from ATEL.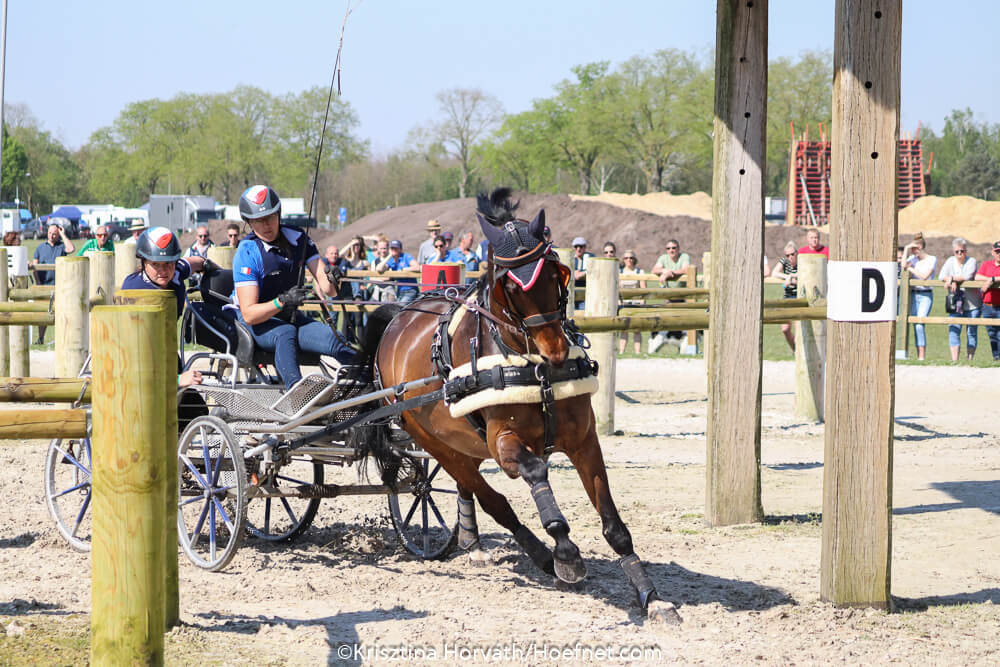 Marion Vignaud
Photo:
Krisztina Horváth
French Championship
It is not just the international French drivers who have achieved success with the carriages from ATEL, the national drivers have also made a number of impressive presentations. During the national championships in St. Lô in October a large number of the competitiors used ATEL carriages, including pair driver Maxime Maricourt, single pony champion Marie Verna, pair amateur champion Vincent Serazin and Amateur pony team driver Eric Minne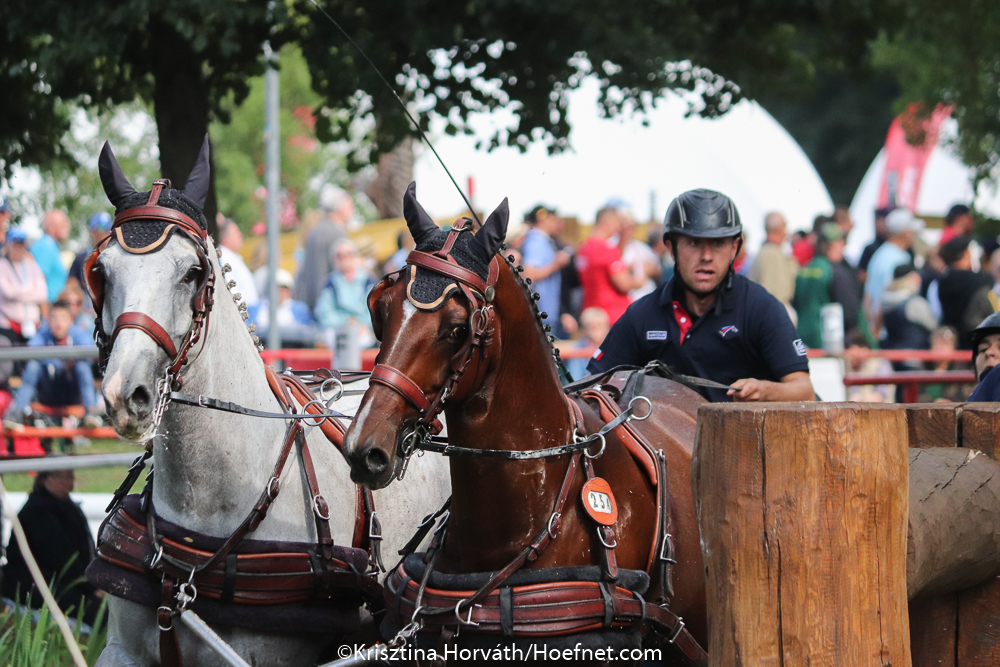 Maxime Maricourt
Photo:
Krisztina Horváth
Special offers in December
Team ATEL is inviting everyone to visit their showroom and workshop in Conty, where during the month of December they will be offering a number of interesting deals on carriages.
Click here for more information on ATEL.
Click here for the Facebook page from ATEL.
Copyright reserved. Acquisition without acknowledgment and permission from [email protected] is not allowed.