10 November 2022
Franz Schiltz is the new FEI Athletes' Representative
Single driver Franz Schiltz (LUX) has been announced as the new FEI Athletes' Representative. He will join the FEI Driving Committee as well as the FEI Athletes Committee. Schiltz replaces Vilmos Jámbor (HUN) who has been the Athletes' Representative since 2018.
As a member of the FEI Driving Committee, the representative will be involved in discussing all of the issues currently impacting the international Driving world. The Athlete Representative will also serve as a member of the FEI Athletes Committee, which is formed from athlete representatives across all FEI disciplines.
Single driver Franz Schiltz is 52 years old and comes from Luxembourg. As a thirteen-year-old boy he became active in equestrian sport as a rider. At the age of 22 he switched to the driving sport. Initially he drove pairs, but since 2004 he has been successful as an international single driver. Like his daughter Marie, he participates in the World Single Driving Championships. He finished 15th at the 2016 World Single Championship in Piber, 10th at the 2020 World Single Championship in Pau and 37th at the 2022 World Single Championship in Le Pin. Franz was also successful at the FEI Driving World Championships for Young Horses. In 2015 he won gold in the seven-year-old and in 2017 bronze in the five-year-old category. Nevertheless, he is not a professional Driver as in everyday life he works as a lawyer.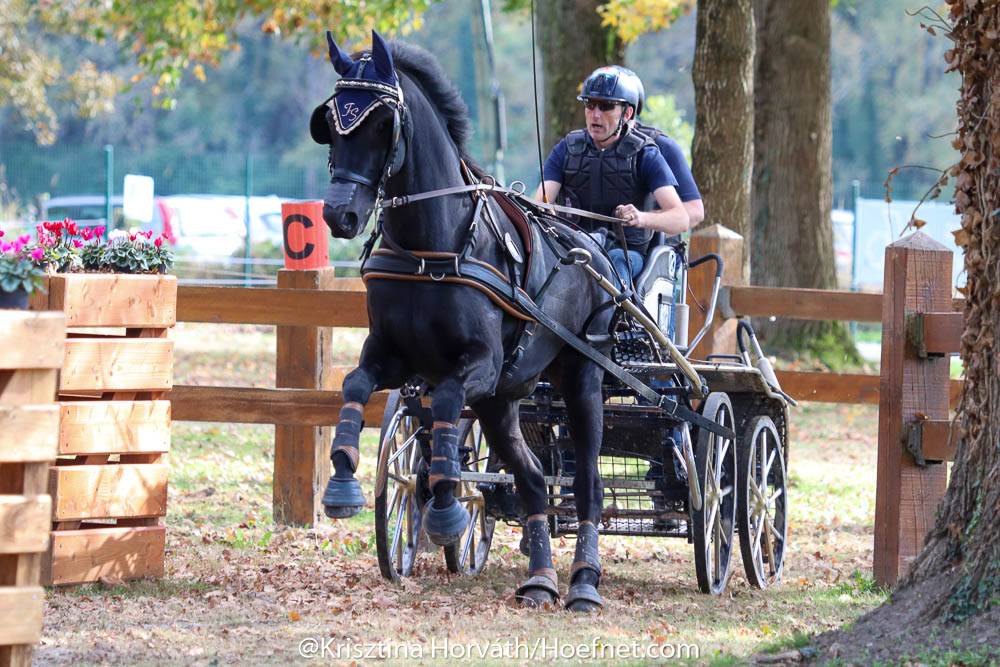 Photo:
Krisztina Horváth
Motivation
In addition to his work and his own Driving career, he has been a board member of the Luxembourg Equestrian Federation for 14 years and since 2007 he is also a member of the Driving work group of the EEF (European Equestrian Federation). "I am convinced that this combination of an active international competition driver and a professional lawyer means that I can provide valuable input as a driver's representative", he says. His motivation is clear: "The current discussions around the proposal for the new scoring system have motivated me to apply. I believe that regardless of whether the scores will be indicated in seconds or in points in the future, the basic balance between the three components dressage, marathon and cones should not be changed. Dressage in particular should not count for less, as is currently the plan with the new scoring system. But above all, cones should never be run without a time allowed."