29 October 2020
No Live Oak International in 2021
The Organising Committee of the most well-known international driving competition in the USA, Live Oak International in Ocala, Florida, announced that they will not hold the event in 2021. The competition, which includes an international show jumping event as well as international driving for all classes, was scheduled from 3rd to 7th March 2021.
The OC does not want to take any risks whatsoever when it comes to the health of those involved with the event. Since it is impossible to predict how the pandemic will develop over the next few months or what measures will be needed to safely host an event, the OC made the very emotional and difficult choice to not hold the event in 2021.
'We believe that making this decision early is the fairest for our sponsors, exhibitors, partners, volunteers, suppliers, and community. Live Oak International is the largest spectator event in Ocala and hosting an event without spectators is not our vision,' explains the OC in their statement on Facebook.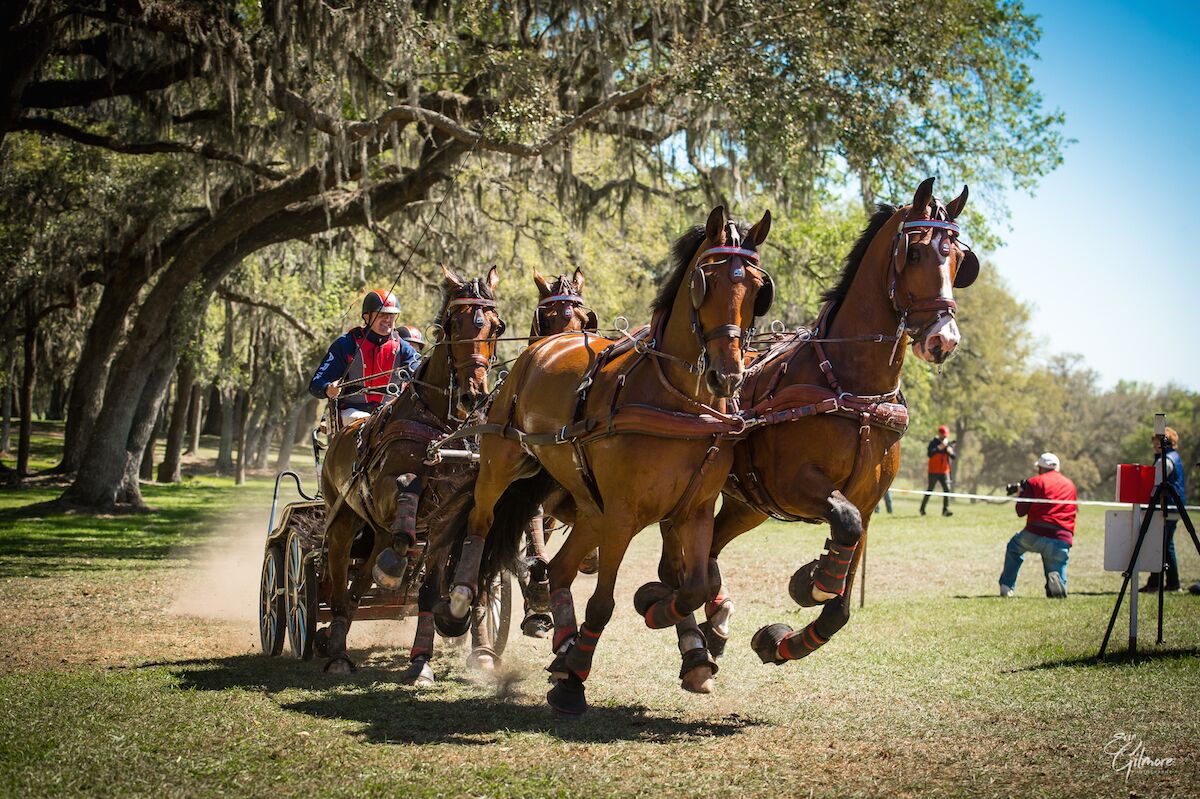 Chester Weber is the host of the Live Oak International CAI
Photo:
Erin Gilmore
Copyright reserved. Acquisition without acknowledgment and permission from [email protected] is not allowed.