6 September 2015
Breda: Gold for Gänshirt, Grayston and Chardon
Fabian Gänshirt (GER), Anna Grayston (GBR) and Bram Chardon (NED) were crowned World Champion in Breda, the Netherlands, which was host to the seventh edition of the FEI World Driving Championships for pony singles, pairs and four-in-hands this weekend. The Dutch team claimed the gold medal for the second consecutive time.
Eighty-seven competitors from 16 nations were represented at the site of the Prinsenhoeve Estate, where the Outdoor Brabant Horse Show took place. Eight teams battled it out in the nations competition. It was the first time in the history of the pony driving sport that the World Championships are held in the Netherlands. But the choice for Breda was obvious as this show hosted the first ever FEI European Championships for pony four-in-hands in 1995.
Unfortunately heavy rain showers tortured the competition site from the start, which affected the footing in the dressage arena as well as the marathon phases and the obstacles.
It was the first time that the nations teams were composed differently compared to the previous World Pony Driving Championships. According to the new rules a Nations Team is composed of 2-3 singles, 2-3 pairs and 1-2 four-in-hands. The scores per phase of the best 2 singles, 2 pairs and 1 four-in-hand counts towards the team result.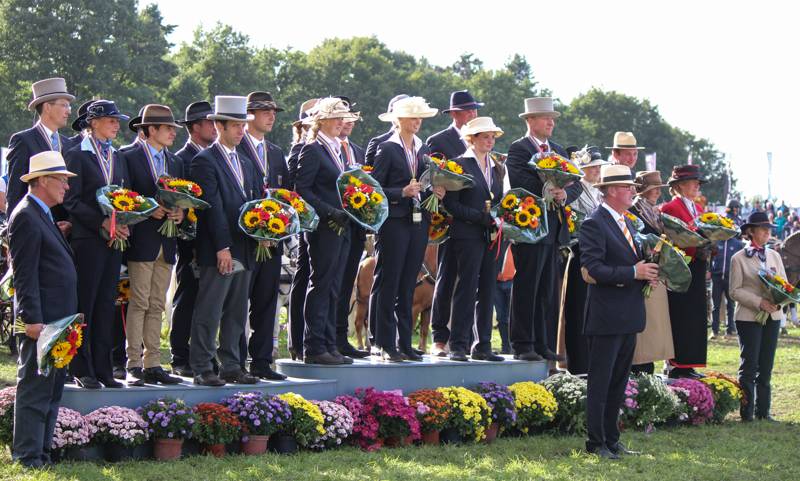 Photo:
Krisztina Horváth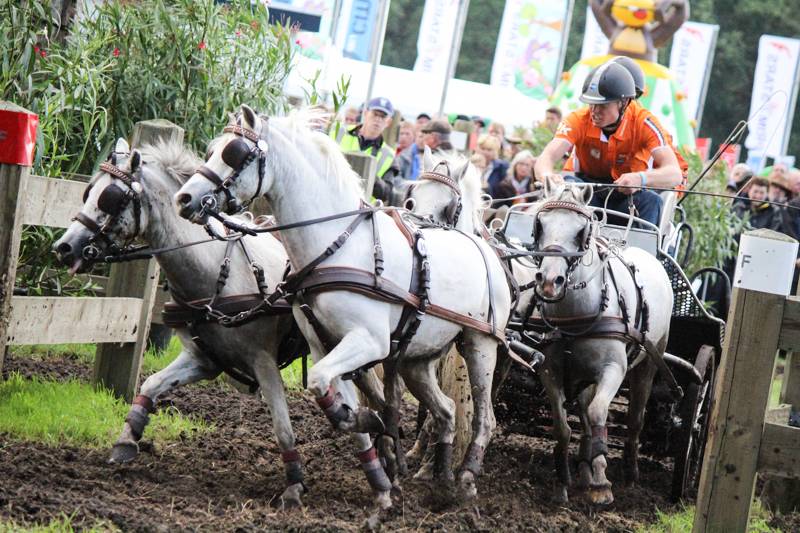 Photo:
Krisztina Horváth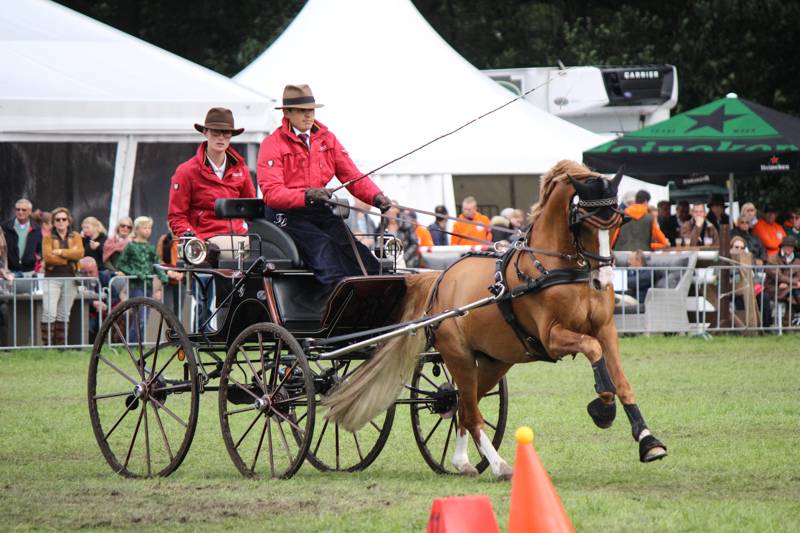 Photo:
Krisztina Horváth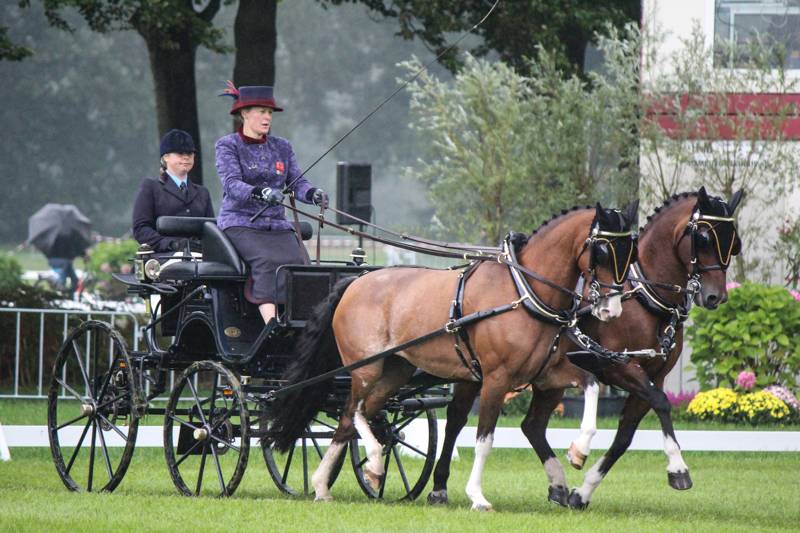 Photo:
Krisztina Horváth