31 October 2020
Free online dressage test judging has begun again!
After the success of our spring sessions, Hoefnet will once again be offering virtual judging for your online dressage tests. The online test judging is a great way to help analyse your training and work as you focus on goals for next year.
For everyone
This free online service from Hoefnet is for everyone, it doesn't matter if you drive single or multiple, the level or ring size. All FEI combined driving tests are welcome. It is not a problem to send multiple films, a test from a level higher or lower, or filmed from different ring positions. This will only improve your training and both the judges and Hoefnet want to help as much as possible.
How does it work?
Film your dressage test at home with a phone or video camera. Formal turnout is not necessary, this is a training exercise.
Upload your dressage test to YouTube and send us the link. Don't have your own YouTube? Send us your video via WeTransfer (free service). We will then send the video and test forms to the FEI judge who will then fill in the form and return it to us. Because this is a training, the points are not as relevant as the judges will focus on giving comments that will help you further your training.
What do you have to do?
– Film your test from the letters V, B or E
– Make sure that the camera is stable, it is very difficult to judge a shaky picture. Tip: use a tri-pod or let the cameraman lean on something to help keep the camera steady.
–You can upload the video to your YouTube channel. If you don't want everyone to see this video, choose the option 'private'
–Send the YouTube link of the complete video via WeTransfer to [email protected]. Make sure to include the name of the test and the size of your ring.
–The judges can review all FEI tests
–Don't have a complete ring at home? Then you can send a video with different portions of a test. Make sure to detail which parts of the test you are attempting in a voice over or message.
It is our goal to have the test forms back to you within 4 working days.
Good luck, enjoy and stay healthy!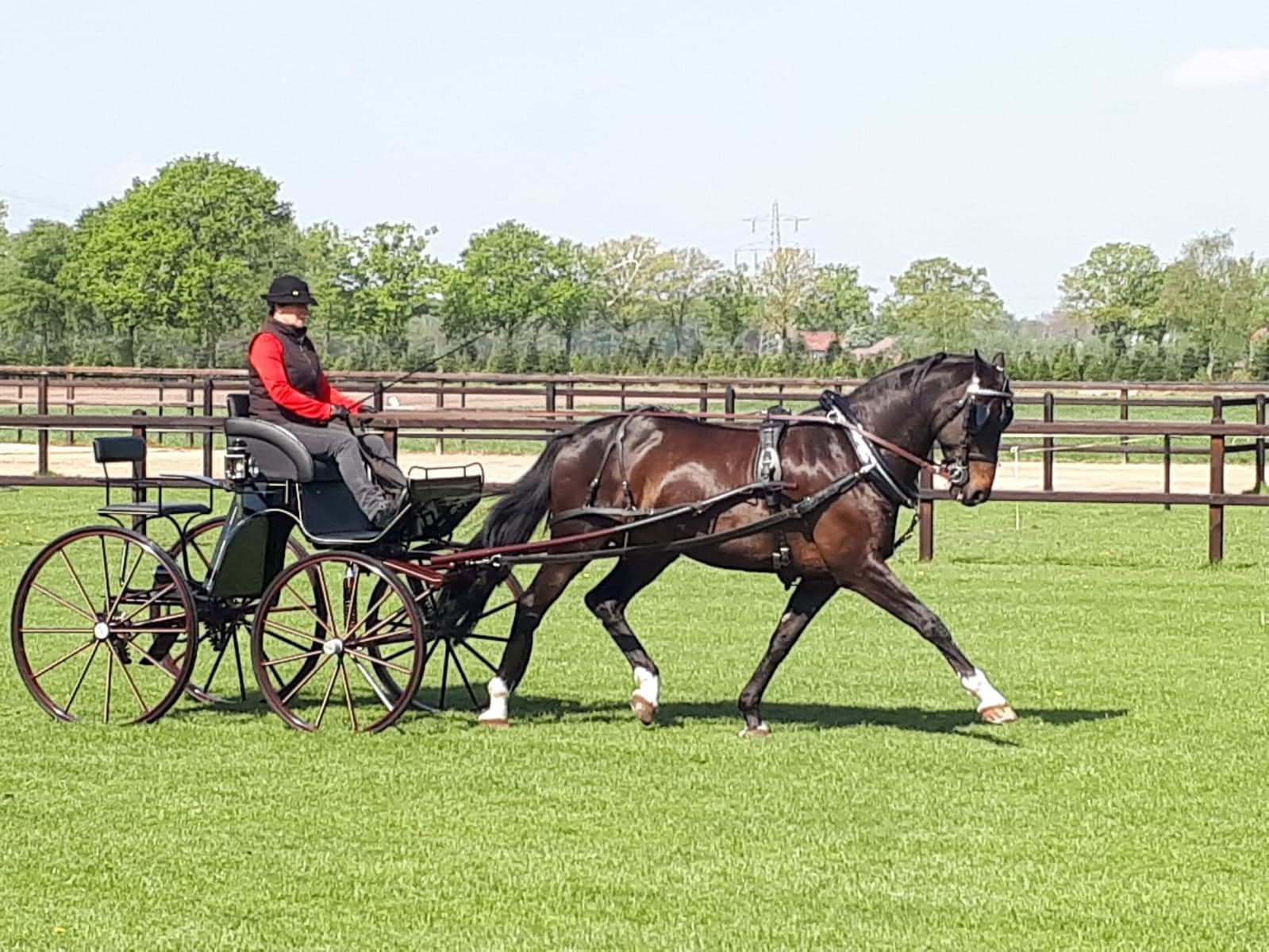 World Champion Saskia Siebers is one of the drivers who took advantage of our program this spring!
Photo:
Private collection
Copyright reserved. Acquisition without acknowledgment and permission from [email protected] is not allowed.