24 March 2020
A free service from Hoefnet: online dressage test evaluation!
In these strange times with no driving shows being driven, but with training still happening at home, it is nice to know where you stand and if there are improvements you should be working on. Hoefnet is now offering the opportunity to have your dressage test evaluated by a FEI judge for free!
How does it work?
Take a video of your dressage test at home with your telephone or video camera. You may wear your show clothes and use a presentation vehicle, but it is not mandatory. This is ultimately a training exercise.
Upload your test to YouTube and send us the link. Don't have YouTube? Then you can email us your video using the free service WeTransfer. We will then send the video with the accompanying test to the FEI judge who will fill it in and return it. As this is primarily a training exercise the emphasis will be more on the comments and feedback that the drivers can use instead of the points themselves.
What you need to do:
– Take the video from preferably the letter V, B or E.
– Ensure that the camera is held steady. It is difficult to evaluate a picture that wobbles. Tip: use a tripod or let the cameraman lean their arms on something (a fence, flower pot etc.)
– Upload the video to your YouTube channel. If you don't wish for everyone to see the video choose the setting 'private'
– Send the YouTube link or the complete video via WeTransfer to [email protected].  Be sure to mention which test you are driving and if you are driving in a 40×80 ring or a 40×100 ring
Click here for the FEI dressage tests
– Don't have a complete ring at home? Then send a video with separate exercises from the test, being sure to mention in the voice over or in the email which exercises you are driving.
Our goal is to have the completed tests back to you within 4 work days.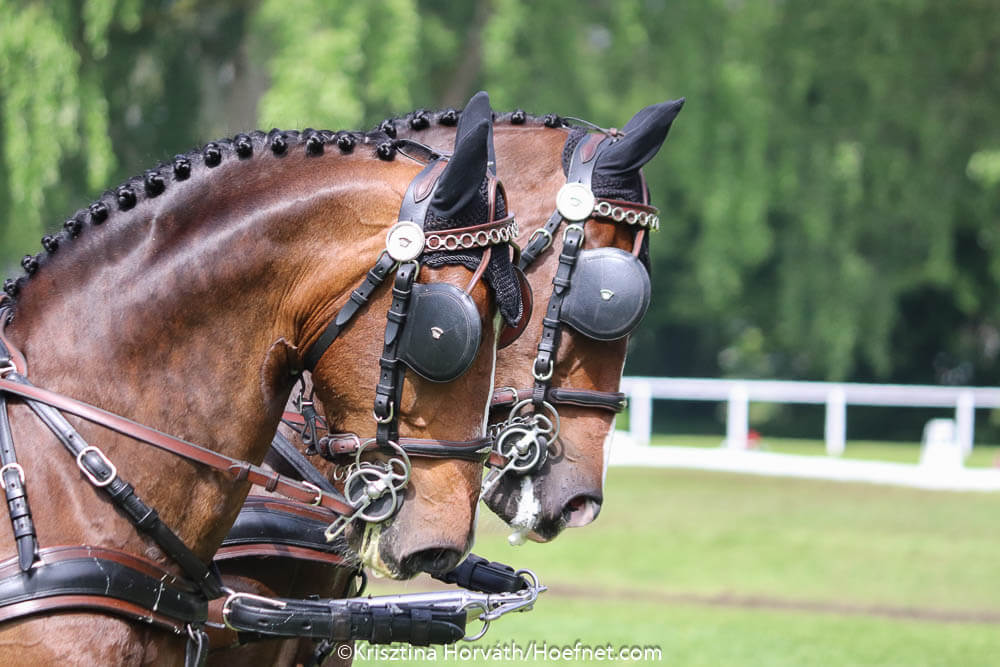 Photo:
Krisztina Horváth
Copyright reserved. Acquisition without acknowledgment and permission from [email protected] is not allowed.