20 July 2016
Great competition ahead in Nebanice
Das internationale Fahrturnier, das diese Woche im tschechischen Nebanice stattfindet, hat bei den Fahrern schon im Voraus großes Interesse geweckt. Der Veranstalter des Turniers, das seine Premiere als CAIO 4* für Pferde-Vierspänner feiert, erwartet mehr als 80 Starter in fünf Anspannungsarten.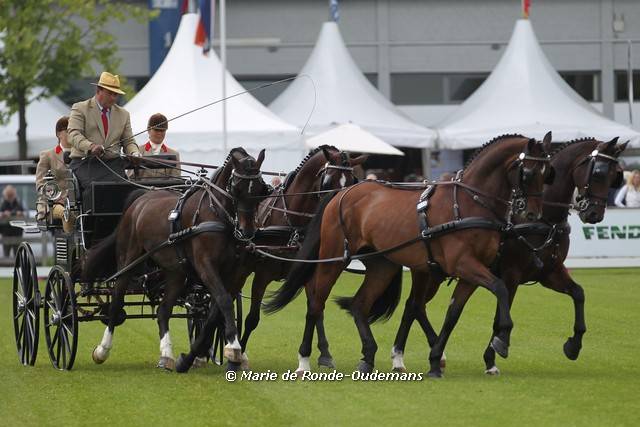 Photo:
Marie de Ronde-Oudemans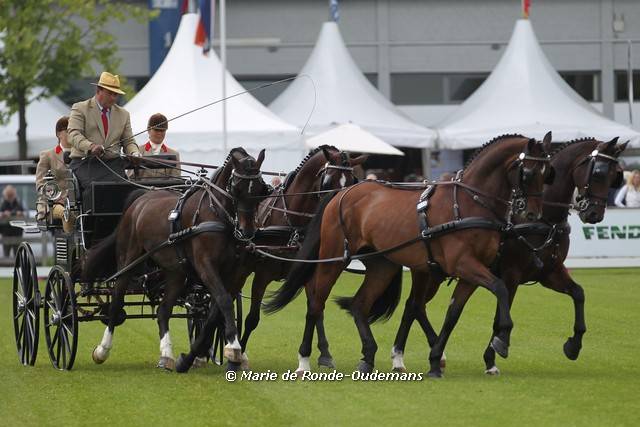 Photo:
Marie de Ronde-Oudemans
Die meisten Starter werden in der Kategorie Pferde-Vierspänner erwartet, hier gab es 37 Nennungen. Im Nationen-Cup werden aktuell Mannschaften aus acht Ländern (CZE, GER, NED, HUN, FRA, AUT, POL und SUI) an den Star gehen. Die Vierspänner beginnen am Donnerstag mit ihrer Dressurprüfung, die sie vor einem sehr erfahrenen Richtergremium fahren werden.. Chefrichter ist Dr. Klaus Christ (GER), mit ihm zusammen richten Anne Marie Turbé (FRA), Hanspeter Rüschlin (SUI), Joaquín Medina (ESP) und Jiri Kunat (CZE).
Während die Starterliste der Vierspänner-Pferde schon sehr beeindruckend ist, sieht es bei den Pferde-Zweispänner mit 30 Nennungen aus acht Länern nicht viel anders aus. The German pair drivers are mainly represented in the class, closely followed by a strong group of Polish pair competitors. The horse pairs will perform their dressage tests on Friday, together with the other classes.
Saturday and Sunday are going to be two very busy days and the organizers are sure that Johan Jacobs, Dutch level 4 Course Designer, will come up with an interesting course. Several new marathon obstacles have been built again this year and Jacobs clearly has put his mark on the course in Nebanice where he is now building for the second consecutive year.
The organizers are also hoping to attract a good crowd of spectators both from the home Czech Republic and its neighbour, Germany. Nebanice is located at the Czech-German border. The 2016 edition of this traditional competition promises to bring very attractive driving sport.
Click here for more information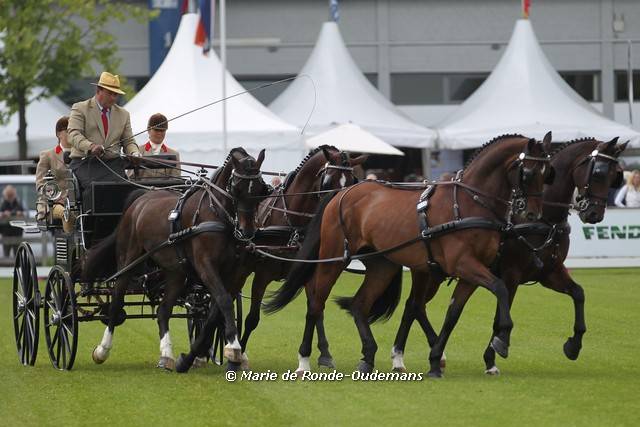 Photo:
Marie de Ronde-Oudemans