22 April 2021
Green light for CAI Kronenberg!
After extensive consultation with several organisations and after careful studies of all measures regarding the Covid-19 and EHV- equine virus, the OC of Kronenberg has given the green light for the international driving competition from 13 to 16 May. Unfortunately, the current Dutch measures do not allow a national competition to be run.
Permission received
"The international competition is considered a top sport event," explains chairman Peter Goumans. "This allows us to welcome international competitors. We have looked into all pro's and con's, studied the measures and we have come to the conclusion that it is possible to run this event under the current rules. We have worked closely together with the Safety Region Limburg, City Horst aan de Maas, NOC*NSF and the KNHS, who have given us their permission."
Requirements
"We are very happy that we can organize this event, especially because of our preparations for the FEI Driving World Championship for Pairs which will take place from September 8 to 12 this year. But our government has imposed several very strict requirements for the May competition, which the competitors must meet. We have published these requirements underneath, so all drivers know what to expect before they submit their entry," explains Goumans.
The definite entry date has therefore moved to Thursday, 29th April 2021.
Click here for the conditions. Updated 25/04/21.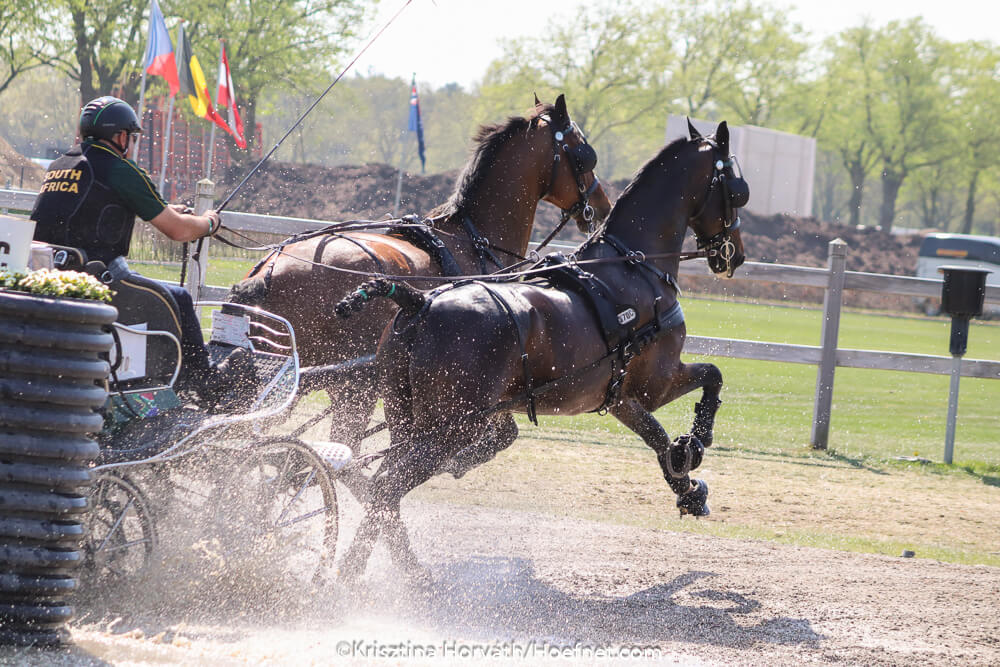 Photo:
Krisztina Horváth