23 October 2020
Helmut Kolouch passed away
Former international Driving Judge Helmut Kolouch from Austria has passed away at the age of 85. Kolouch was a well-known and respected judge at many international driving competitions and World Championships.
Helmut Kolouch retired as an active judge at the FEI Driving World Championships for Pairs in Salzburg in 2005.
We wish his family much strength.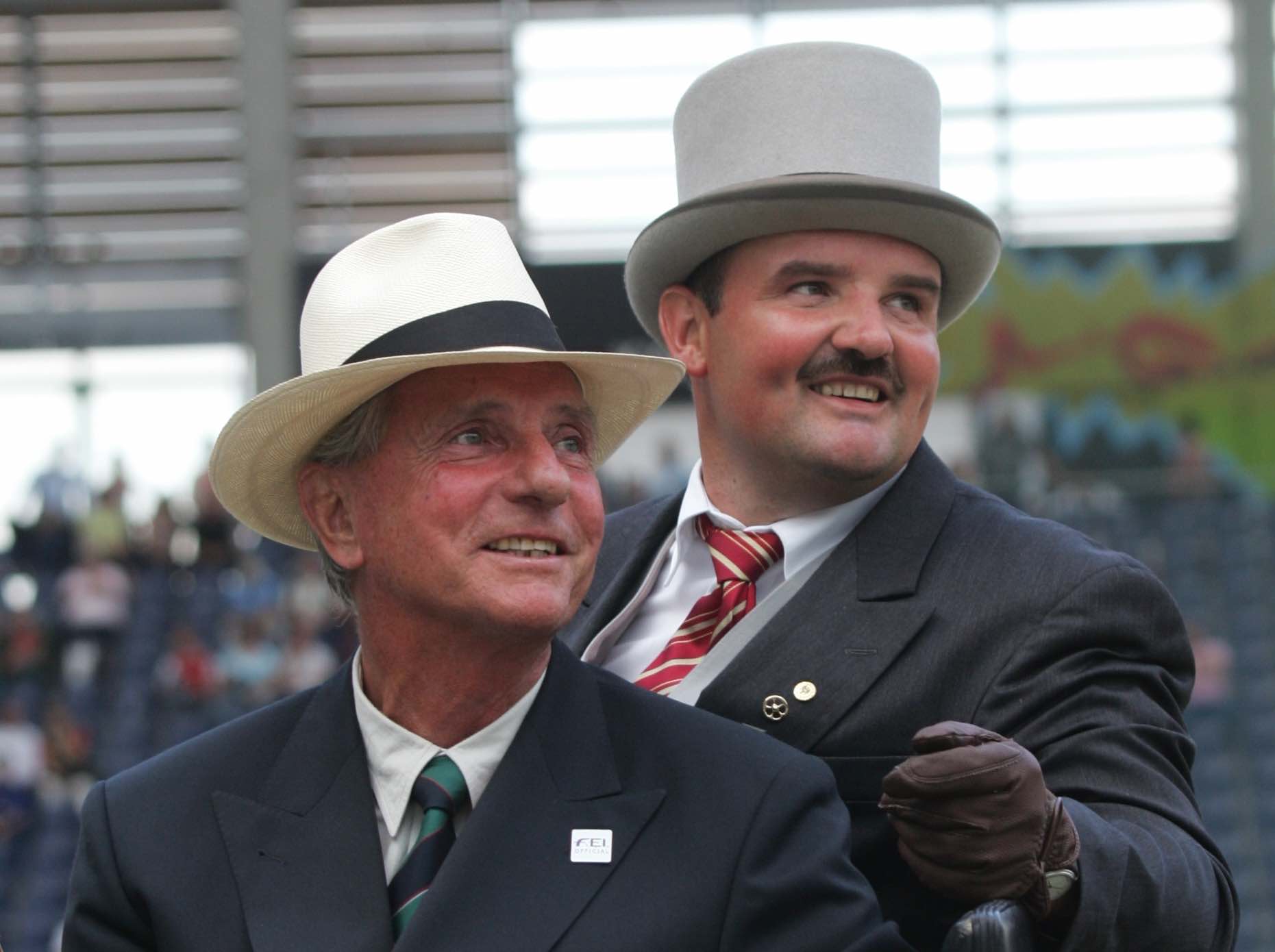 Helmut Kolouch and Georg Moser in 2005
Photo:
Marie de Ronde-Oudemans
Copyright reserved. Acquisition without acknowledgment and permission from [email protected] is not allowed.