15 March 2017
Hungarian partnership for Bram Chardon
Four-in-hand driver Bram Chardon, Team Lehel by Alexanders and Jambor Vilmos sen. Carriage Driving Centre in Hungary have partnered together for the coming three show seasons. In doing this, he has use of the horses Vulcano, Donald and Siglavy Capriola Ferdinanad with the goal of qualifying and eventually participating in international driving shows and championships such as Aachen and Gothenburg.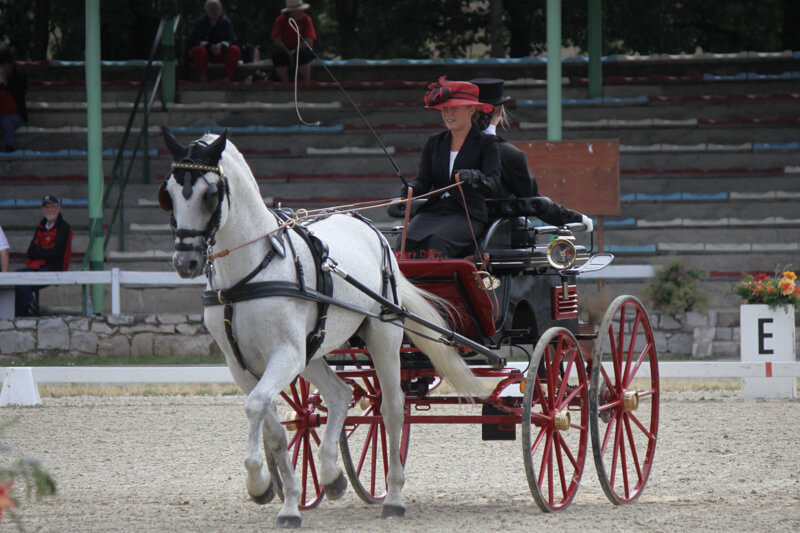 Siglavy Capriola Ferdinand
Photo:
Krisztina Horváth
The three horses are all experienced single horses and the 15 year old Vulcano (v. Manno) was part of Pille Oberpals pair at the World Pair Driving Championships in 2013 as well as having a successful career as a breeding stallion. A number of his offspring can be seen in the sport in the hitches of Claudio Fumagalli, Boyd Exell and Jozsef Dibak. The 9 year old Donald is a son of Vulcano and the 17 year old Lipizanner Siglavy Capriola Ferdinand has driven a number of international single and pair competitions as well as competing at the 2014 World Single Horse Driving Championships with Pille Riin Roosileht.
Owner Vilmos Jambor is proud to be a part of Team Chardon and is looking forward to the coming show season.