25 April 2014
Horst: beautiful first day
The first day of the major driving event in Horst has started today with a lovely sunshine and wonderful results. All international, national and para equestrian classes drove their dressage today. Reigning World Champion Boyd Exell put down an outstanding test and scored 35,8 penalty points.
The para equestrian drivers are preparing for their World Championships in Sandringham in June. The experienced Dutch competitors Jacques Poppen with his Arabo Friesian gelding PP and Adriaan Struyck with the New Forest Marco have created a good starting position for themselves. They put down the best performances and finished first and second. Great Britain's Deborah Daniel, who finished third, set best foreign result.
All classes are represented in Horst, from youth to the international top. The starting list in Horst counts nearly 250 competitors from 11 different nations and around 700 horses have travelled to the beautiful site of the Kasteelse Bossen.
The first group international horse pairs entered the main arena already on Thursday evening, today the remaining competitors showed their dressage skills. The dressage was won by the young and talented driver Marco Freund, the former pony pair driver who won individual silver at the World Championships in Pau 2013. Marco Freund left the experienced World Championship competitors Gerard Leijten and Harrie Verstappen behind him with his lovely pair of KWPN geldings.
para equestrian & national results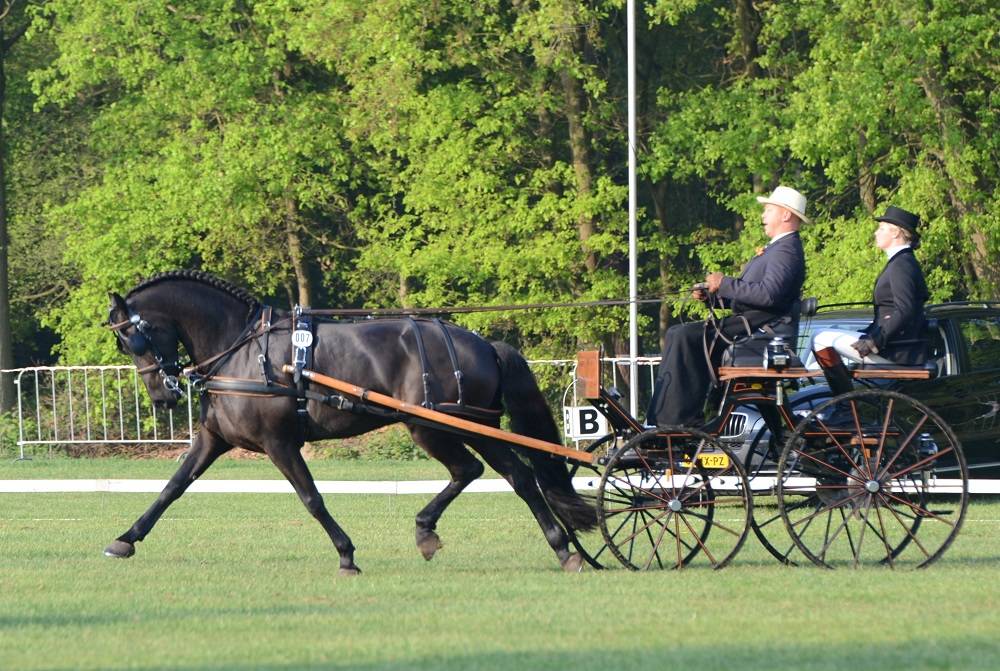 The international horse teams class counts a record number of 35 competitors. Horst is an important qualifier for the FEI World Equestrian Games in September. Reigning World Champion Boyd Exell won the dressage, immediately followed by European and Dutch Champion Theo Timmerman. There was much appreciation for the World Champion pony teams Bram Chardon, who started with a horse team, owned by Baron Wolf von Buchholtz (ARG). He made his debut several weeks ago at the national competition in Ermelo, and he drove this lovely team to the third place in the dressage in Horst. His father IJsbrand was less fortunate, just before he went into the arena, his horse Darco became irregular and Chardon sr. had to withdraw.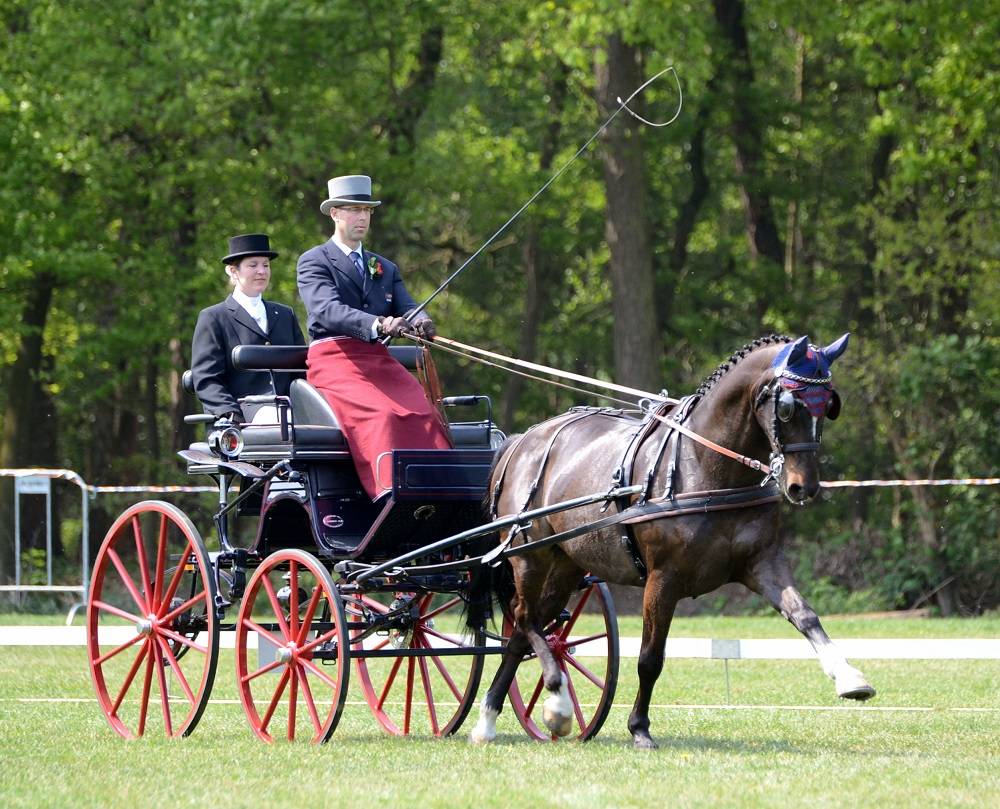 The international horse singles are also in their World Championship year, which resulted in a large number of starts. Thirty-five competitors from 8 countries are represented in Horst. The Dutch, led by Dutch Champion Wilbrord van den Broek, closely followed by Christiaan Provoost, Saskia van Heesch and Frank van der Doelen, also dominated this class. All experienced drivers, who came out of their winter break in top form. But also new comers Saskia Siebers and Eline Houterman proofed their skills in the dressage. The competition in Horst will become an exciting battle between the top 15.