9 July 2017
Antonie ter Harmsel new Dutch Pair Champion
After a thrilling final at the sun-covered site of Equine Park in Hulsberg, in the southern part of the Limburg Province, Antonie ter Harmsel was crowned as the new Dutch Horse Pair Champion.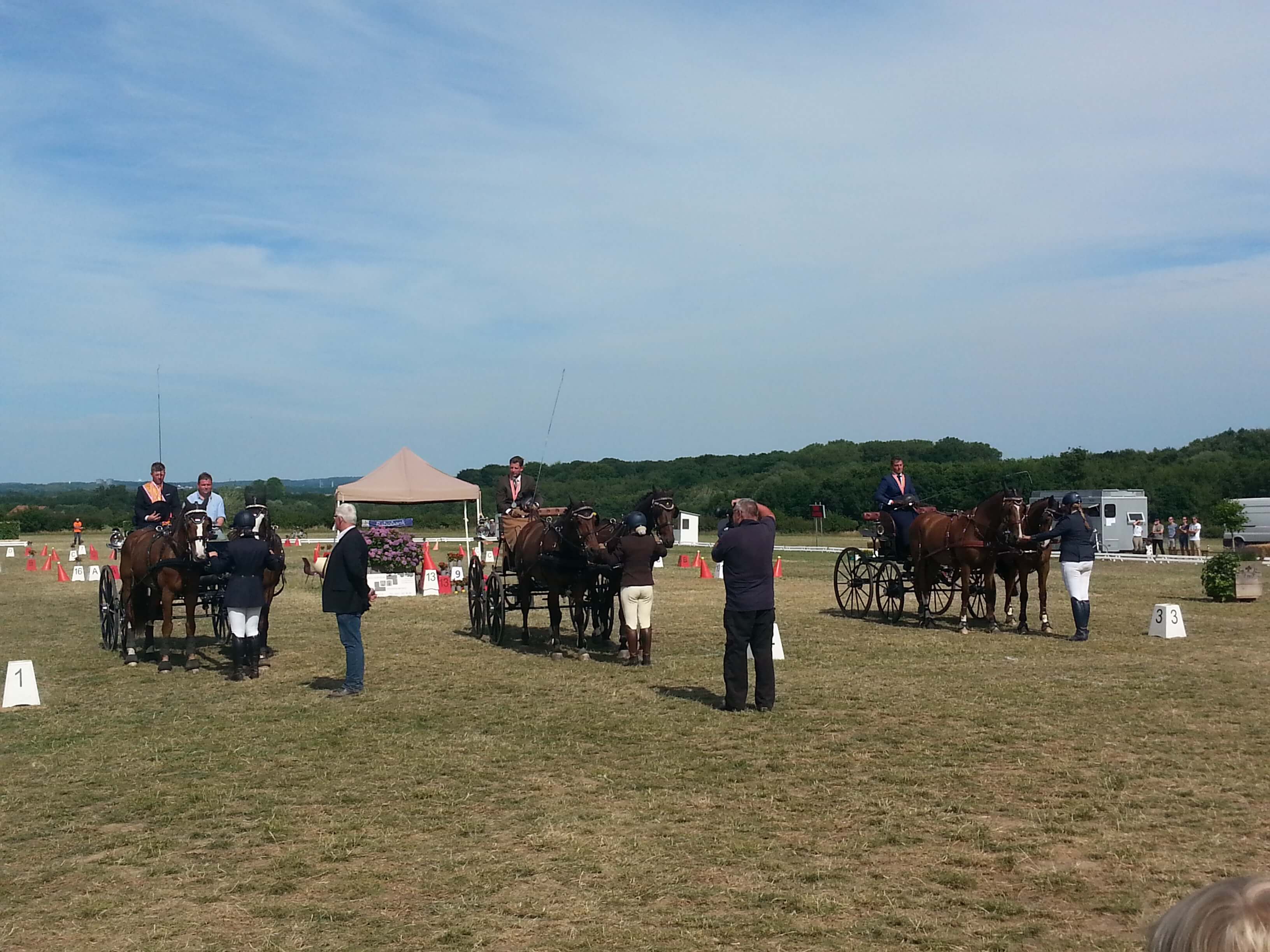 Antonie ter Harmsel, Tom Engbers and Stan van Eijk
The final cones course turned out to be a challenge for all competitors. None of the drivers managed to stay clear. Stan van Eijk put down the best performance by finishing in the time allowed with two knock downs. He herewith climbed to bronze in the Dutch Championships.
Antonie ter Harmsel did not drive at his best in the cones, but leader in the standings after dressage and marathon Tom Engbers risked too much in the last gate whilst trying to keep the time penalties to a minimum. The last ball was knocked down which dropped him to the silver medal.
Hulsberg was the second observation competition for the World Championships is Lipica, Slovenia, from 19th to 24th September. The third and last observation competition is in Beekbergen from 3rd to 6th August.