19 March 2020
IJsbrand Chardon: 'Just stay positive'
The guidelines around the corona virus have had a huge impact on the equestrian world. The driving world has been turned on its head now that the first competitions of the season have been cancelled. Hoefnet spoke with four-time World Champion IJsbrand Chardon on the effects that corona is having on this all important World Championship year.


In the waiting room
'Let me first say that we have to be really careful around each other and have to do everything in our power to get this virus under control. As a sporter, you are now essentially put in the waiting room until competitions resume. But that isn't so bad. I understand the situation and realize how important the healthcare system is. As it should be. Our sport is now secondary, our health is the priority!'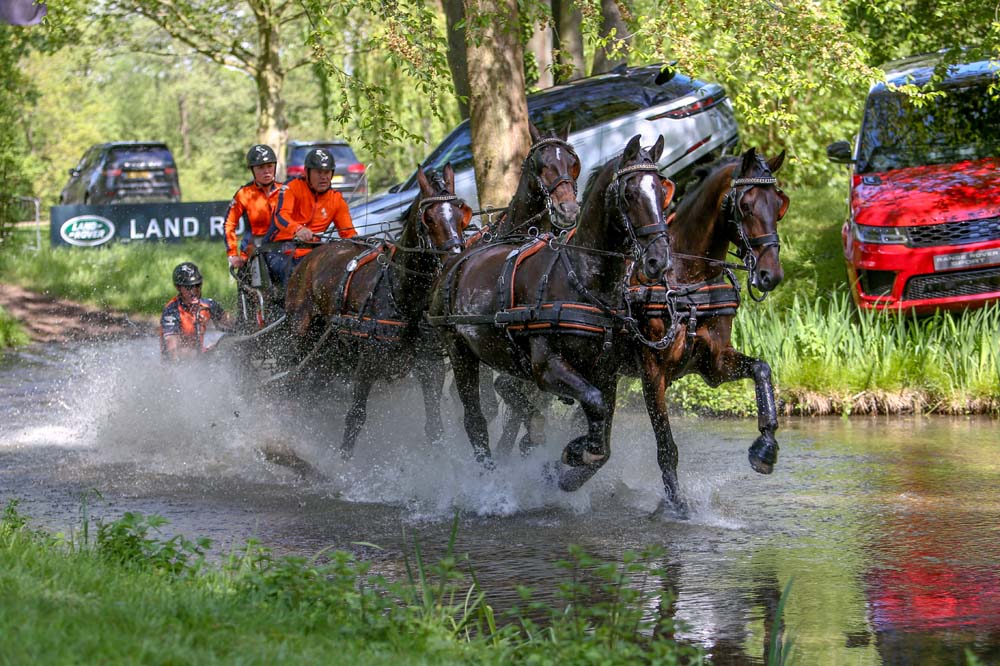 Positive attitude
'I have always had a positive attitude and I continue to do so. This will end, we just don't know when that will be yet. That is why I am training as if I am in the middle of the show season, because if you wait to train the moment that the shows pick up again, you're already too late.'
Competition right at home
'Two weeks ago we had the first team training of the year with team coach Ad Aarts, and he said that my team has never gone better. I want to maintain this level of training and luckily I have the feasibility to do this at home. Really, my main competition lives right at home,' jokes Chardon about his son Bram. 'We often drive obstacles and compare times, to know where we stand. If this pauze extends much longer, we may also invite a judge to come and evaluate us. We also have the possibility to train off-site at the competition grounds in Maasdijk where there are also seven obstacles that we can use.'
Keeping focus
'There is no sense in giving in to the situation, you have to keep going and really stay focused. I've stopped thinking about the competitions that have been cancelled and focus on the ones still to come. So far Exloo, Kronenberg and Windsor have been cancelled, Aachen still hasn't decided, so now our hope is on Valkenswaard.'
30 horses to train
With the Corona guidelines in effect, the manege lessons at Chardon's have been cancelled and as a result there are around 30 horses that all of a sudden need exercise. 'Luckily we have volunteers who have sprung into action so there is no direct impact on our business. I have 8 horses in training for my team for the World Championships Limburg 2020 and that is business as usual. I'm staying positive and motivated,' tells IJsbrand Chardon.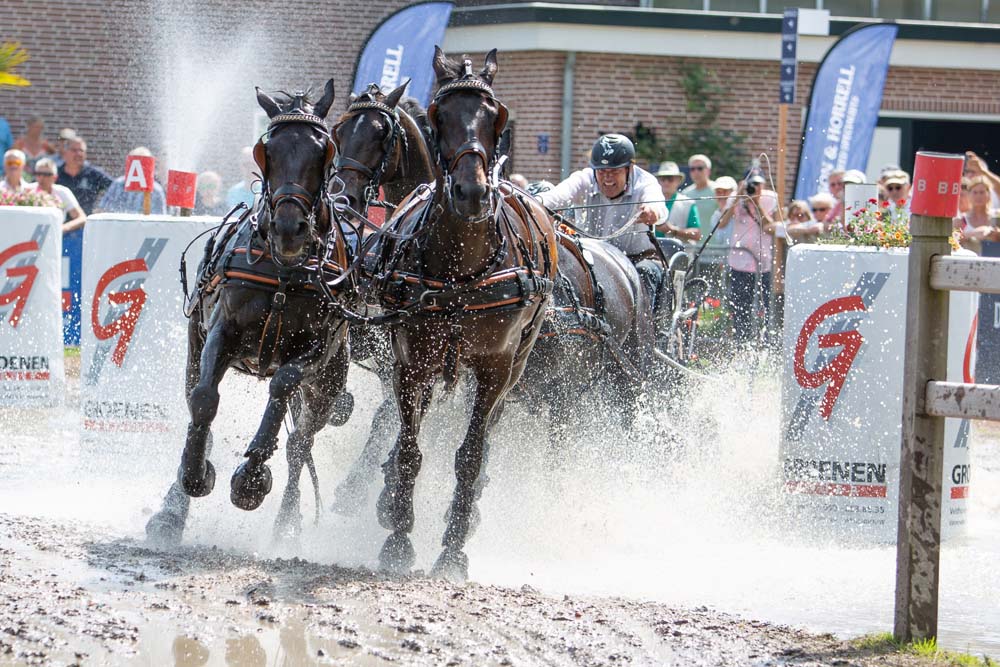 Copyright reserved. Acquisition without acknowledgment and permission from info@hoefnet.nl is not allowed.