6 July 2019
Eight top four-in-hand drivers to start in Samorin
Eight of the world's best four-in-hand drivers will compete in the X-Bionic® Driving Summer Tour, as part of the first Driving competition in Samorin, Slovakia, from 26th to 28th July. Boyd Exell, Chester Weber, IJsbrand and Bram Chardon, Glenn Geerts, Georg von Stein, József Dobrovitz and József Dobrovitz jr. will battle it out against each other in the 'indoor-outdoor style' competitions.
The two CAI competitions and an exciting show will be held in an open-air stadium. The drivers will come in action in the evenings of Friday 26th and Saturday 27th July and at noon on Sunday 28th July.
The x-bionic® sphere was created by the successful businessman and endurance enthusiast Mario Hoffmann. The equestrian facilities of the Olympic Sports Centre were built to a high standard, in full compliance with FEI rules and regulations. The complex includes 680 permanent stables, directly connected to the horse trucks parking and main arenas and a 1.6-km galloping track. Eight oversized indoor and outdoor arenas equipped with both sand and grass footing complete the "Eldorado" of equestrian sports.
The entrance is free every day.
Click here for more information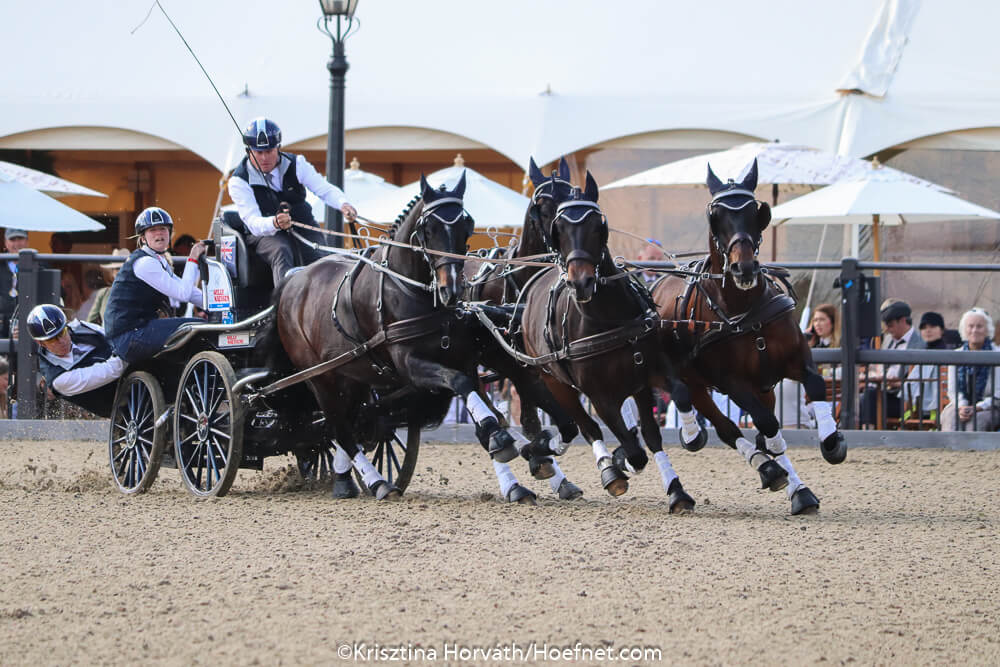 Photo:
Krisztina Horváth