3 June 2019
Jan Cornelissen passed away
International course designer Jan Cornelissen passed away on 2 June. He was 91 years old.

Bridge Builder
Jan Cornelissen was both nationally and internationally a household name in carriage driving and was often referred to as the 'bridge builder'; a nickname that was inspired by the large bridges that he built on many international courses. Cornelissen fell in love with driving after a trip to the international competition in Windsor, Great Britain. In the following years Jan was both a trainer and groom for his son Peter who successfully competed in the first open Pair Horse World Championships in Italy in 1983.
As an international 'O' Course designer Cornelissen designed among his many competitions the World Four-in-hand Championships in Den Haag 1994, Waregem 1996, Rome 1998 and the Nations Cup in Breda. The obstacles designed by Jan in Pratone del Vivaro were used for the World Single Horse Championships in 2006.
In addition to course designing, Jan wore many hats in the sport. He was a marathon referee, international judge, the chairman of the Uden Driving Club, chairman of the KNHS driving south, chairman of the NBVAP and sat on the organizing committee for the international competition in Breda. Jan worked with the KNHS to give seminars and training for marathon referees, judges and course designers.
Along with his wife Guusje who passed late 2018, Jan made a huge contribution to the driving sport.
We pass on condolences to his family in this difficult time.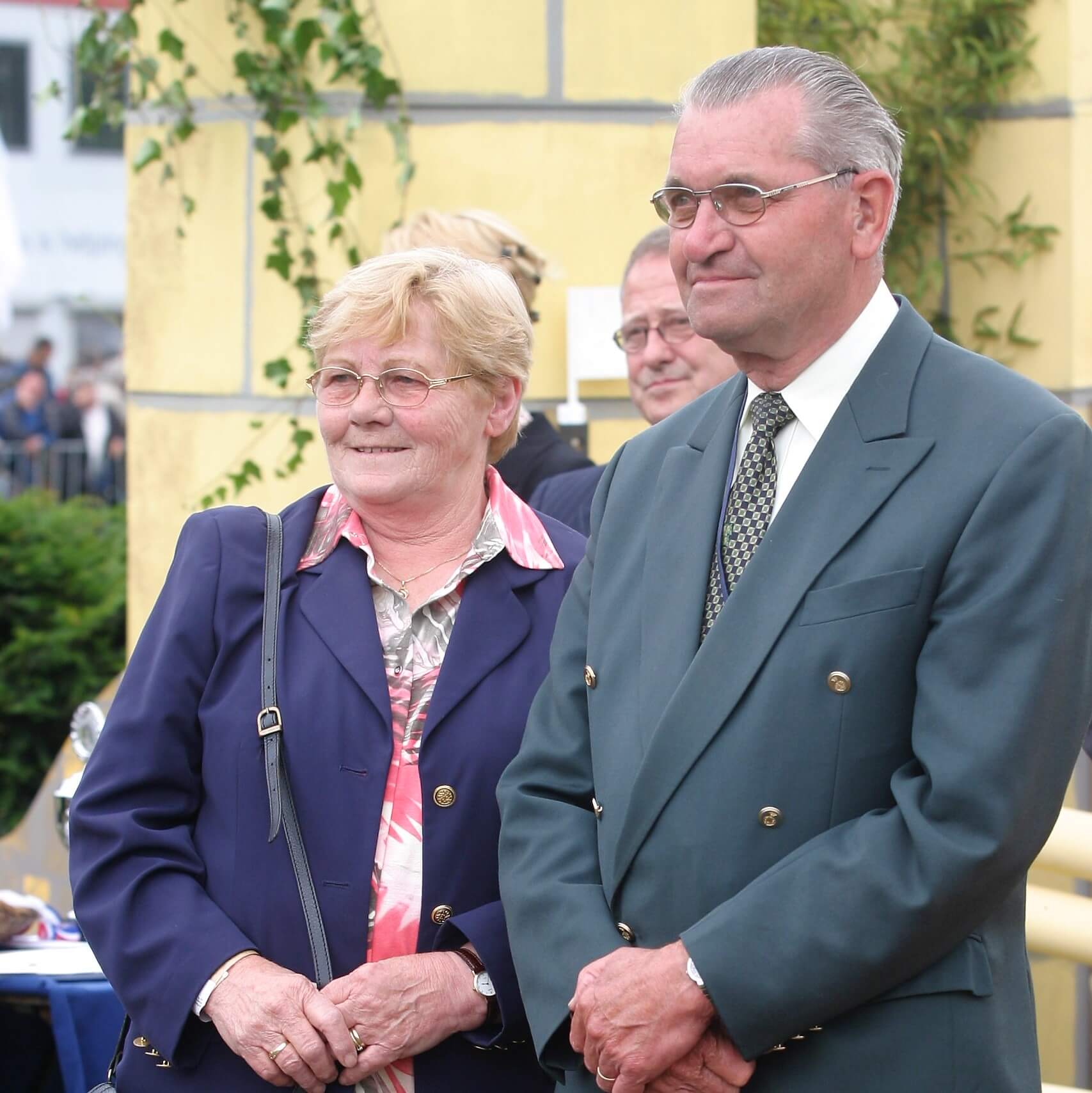 Jan Cornelissen, pictured here with his wife Guusje, received the KNHS Golden pin in Breda 2004.
Photo:
Marie de Ronde-Oudemans
Copyright reserved. Acquisition without acknowledgment and permission from info@hoefnet.nl is not allowed.