19 June 2020
Jérôme Voutaz with a 20 in hand! *with video*
The Swiss four-in-hand driver Jérôme Voutaz took a 20km drive today with a twenty-in-hand of horses. The outing was dubbed '20 with 20'. With the help of a group of friends it was a successful day as 20 kilometers were driven with 20 horsepower in front of the carriage.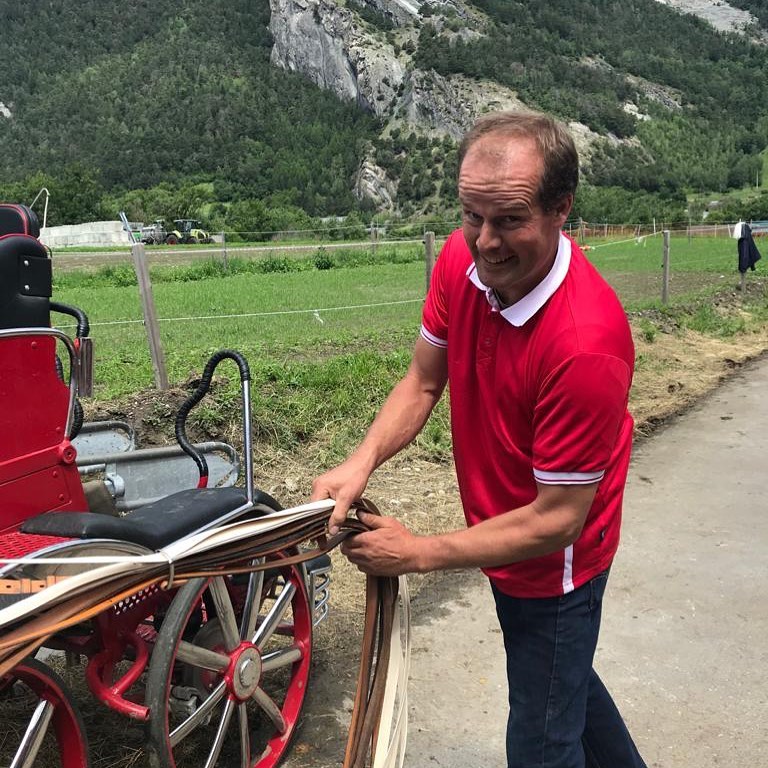 This was not the first time that Voutaz has had such a long hitch in front of the carriage. At Easter a film was posted on his Facebook page 'Team La Ferme des Moulins' where he drove an 8-in-hand through the small winding streets of town. On 26th another 3 horses were hitched and the skilled driver drove small circles in a field.
Today the Swiss driver upped the ante and with a 20-in-hand he drove a 'course' of 20 kilometers across the countryside. 'No it is not a marathon' he laughs. But to get across the terrain he did have to tackle a number of obstacles such as a bridge, inclines and sharp turns. 'It was fantastic, and everything went really well,' was his reaction at the finish. 'Everyone will be able to see it soon, it was filmed by a number of cameras and a drone.' The video is currently being edited but will be available soon.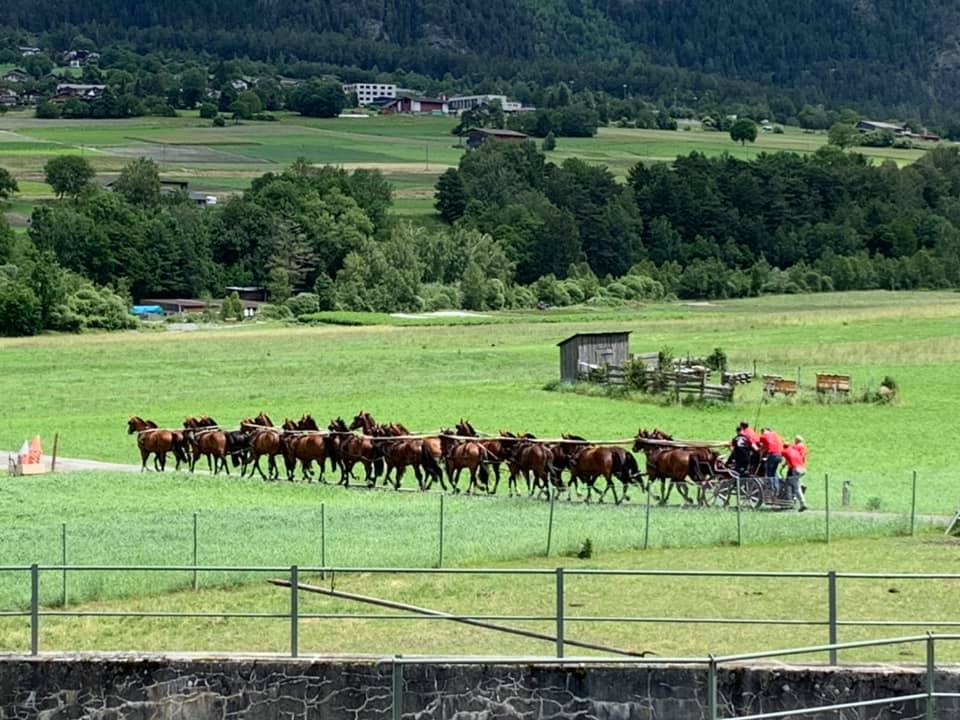 Copyright reserved. Acquisition without acknowledgment and permission from info@hoefnet.nl is not allowed.