6 November 2019
Maastricht offers a unique platform for the World Championships Limburg 2020
In just a few days the one of the Netherlands largest international indoor competitions will begin in Maastricht. The popular Jumping Indoor Maastricht offers a platform for another large-scale equine sport event to be held in Limburg: The 2020 World Championships for four-in-hand horses in Kronenberg.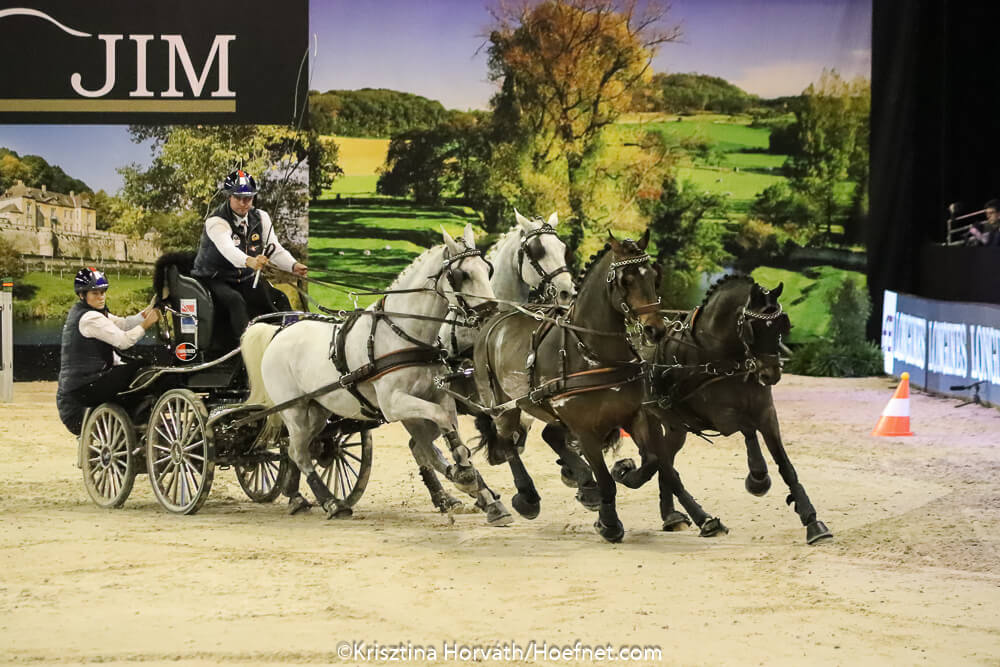 Photo:
Krisztina Horváth
After a successful introduction of the four-in-hand World Cup last year, they will once again be hosting this spectacular competition for four-in-hand horses on 8-9 November in Maastricht. The complete Dutch team of Bram Chardon, Ijsbrand Chardon and Koos de Ronde will be joined in the MECC hall by five-time World Champion Boyd Exell from Australia, Glenn Geerts from Belgium and Mareike Harm from Germany. The goal and focus of all of these drivers is to compete next year at the World Championships Limburg 2020, which will be held from 2-6 September. To get everyone into the spirit, there will be significant attention drawn to the World Championship, including a number of banners and regular announcements made by the speaker. A large number of volunteers from the organization of Horse Driving Kronenberg will also be there to cheer on their favourite drivers. During the business gathering for the Limburg Equestrian Sport MeetUP on Saturday 9 November, the World Championships Limburg will hold an important place on the program.
The World Cup competition at Jumping Indoor Maastricht will be driven on Friday 8 November and Saturday 9 November at 21:45 hours.
The World Championships for Four-in-hand horses Limburg 2020 will be held from 2-6 September 2020 on the grounds of the Peelbergen in Kronenberg.
Click here for more information about the World Championships Limburg 2020.