16 July 2021
Ticket sales for the CHIO Aachen 2021 get underway
The CHIO Aachen is scheduled from 10th to 19th September on the international equestrian calendar. During 10 days, Athletes in five disciplines will be meeting up and the spectators can look forward to world-class sport, amongst which the international four-in-hand competition.
In order to guarantee the visitors, athletes and employees the best possible health protection, the organisers are, in coordination with the authorities, planning a reduced capacity. Tickets can be ordered at the website, where all further information on this year's special situation can also be found.
Naturally, the CHIO Aachen will be organised in compliance with the Corona regulations that apply at the time. One thing is already clear today: Only people who have either recovered from the virus, who are fully vaccinated or who are in possession of a negative test will be granted access to the showgrounds. Furthermore, all of the tickets will be personalised. What's more, it is only possible to select the stand and the block in the Ticket Shop, not the precise seat – in order to ensure that all of the social distancing rules are observed, this final allocation will be carried out by the system. Tickets can be purchased in twos, i.e. two tickets, four tickets etc., exclusively seated reservations are available. "We are immensely looking forward to the CHIO Aachen in September and are convinced that our visitors will have understanding for the necessary measures," commented Frank Kemperman, Chairman of the Aachen-Laurensberger Rennverein e.V. (ALRV), organisers of the event.
Timetable four-in-hand competition
Thursday 16 September: Dressage (1st competition for the individual and team classification)
Friday 17 September: Top Score competition
Saturday 18 September: Marathon (2nd competition for the individual and team classification)
CHIO-Cup (combined jumping, eventing and driving class) in the main stadium
Sunday 19 September: Cones (3rd competition for the individual and team classification)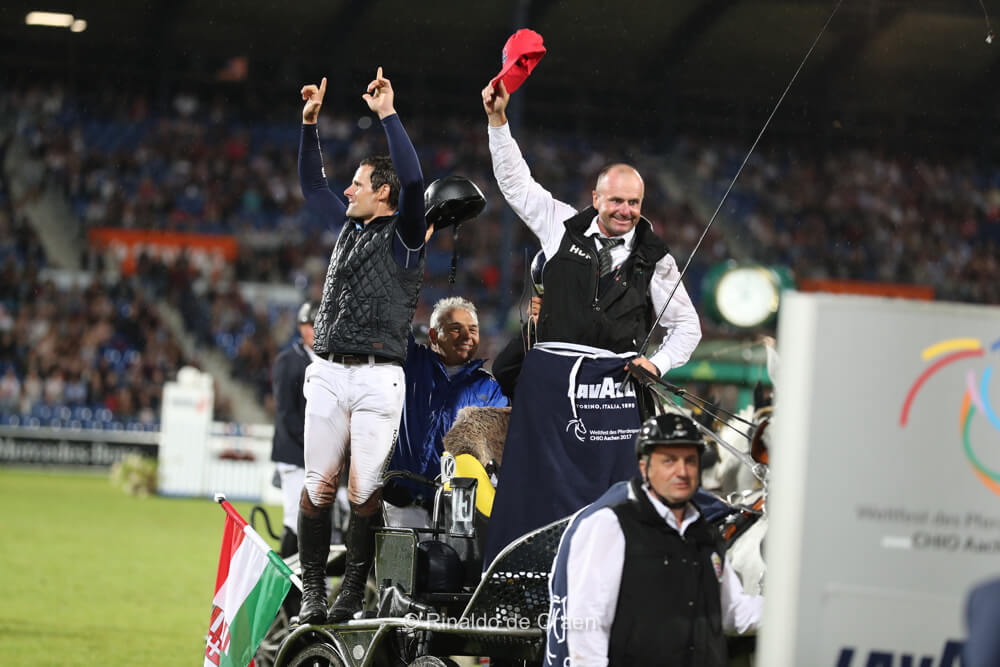 Photo:
Rinaldo de Craen