5 September 2018
Ticket sales open for World Cup Driving in Maastricht
Ticket sales open today for Jumping Indoor Maastricht, which will take place from 23 to 25 November. One of the highlights of the competition will be the Four-in-hand World Cup on Friday evening the 23rd and Saturday evening the 24th of November. This is the first time that a World Cup qualification will be held in the Netherlands after years of being away.

In addition to the team drivers, show jumpers will be competing against each other in the MECC in a four-star competition with as high point the Longines Trophy – Grand Prix of Maastricht on Sunday afternoon.
Over the course of the show, the days are filled with international show jumping (1 and 4*), an euregio competition for ponies and the traditional Jimmy Morning which will this year be the Jimmy Afternoon on Saturday.
On Friday and Saturday there will be entertainment in the trade fair area after the close of the show program. On Friday evening Belgian singer Belle Perez will be performing.
Tickets can be ordered via http://www.jumpingindoormaastricht.com/kaarten.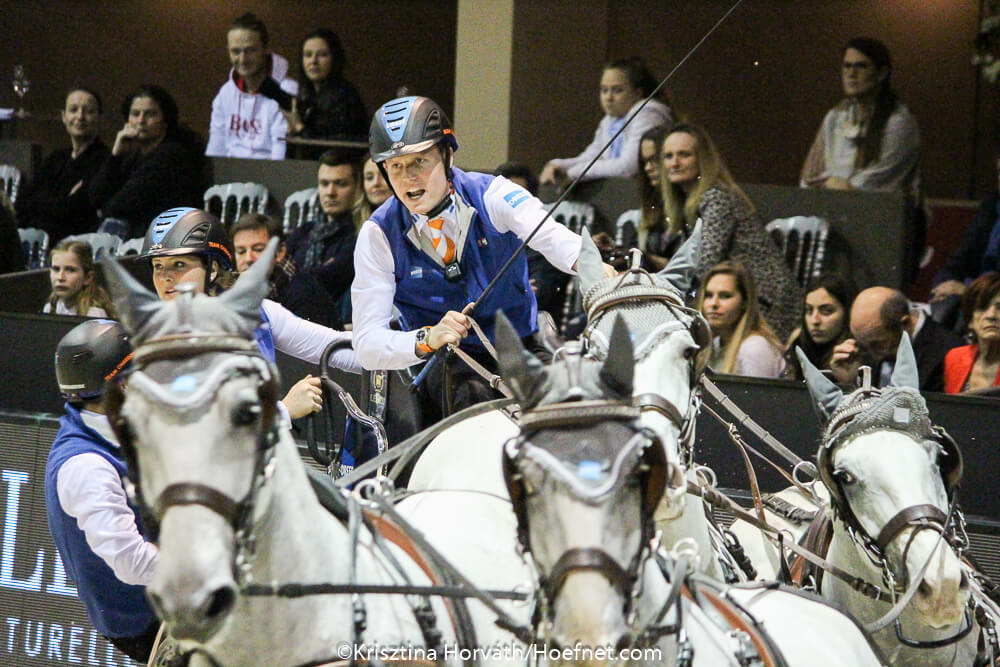 Photo:
Krisztina Horváth