18 August 2018
Kisbér-Ászár 2018: Germany leading after marathon
After a beautiful marathon in tropical weather conditions, the German team has taken a solid lead in the team rankings of the Europoean Championships for Youth in Kisbér-Ászár.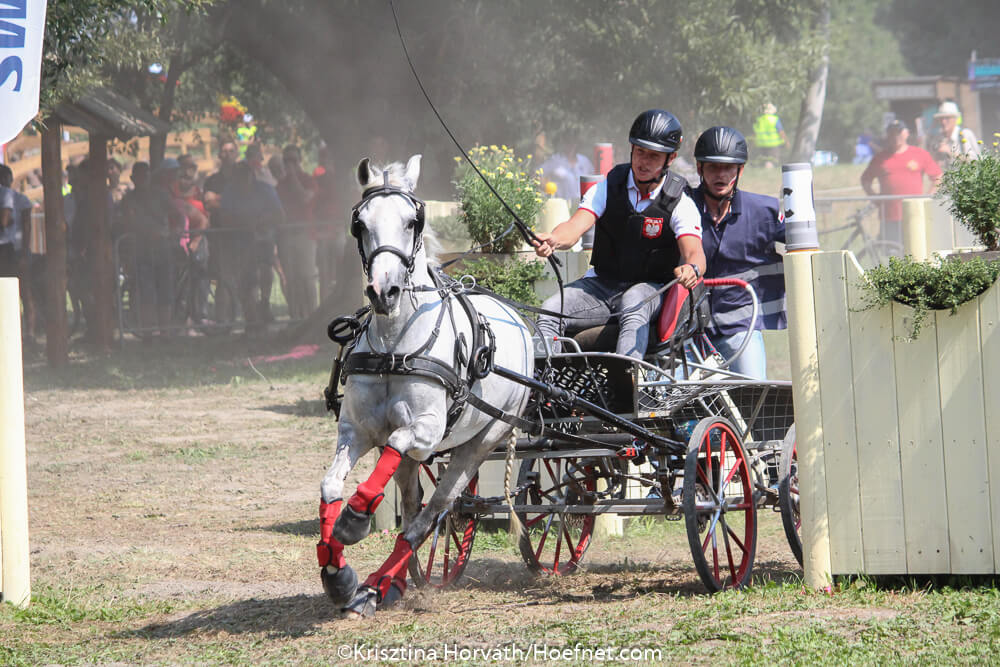 Jan Godek
Photo:
Krisztina Horváth
Children
14 year-old Jan Godek (POL) won the Childrens marathon, beating Lea Voskort (GER) and Oliver Bennett (GBR). Dressage winner Tom Bücker has still managed to hold on to his lead in the provisional standings, but Voskort and Godek are on his heels. Ellen Vangoidsenhoven (BEL) drove a strong marathon moving her up to fourth place in the provisional standings. The leaders scores all very close together the cones will most certainly be exciting tomorrow.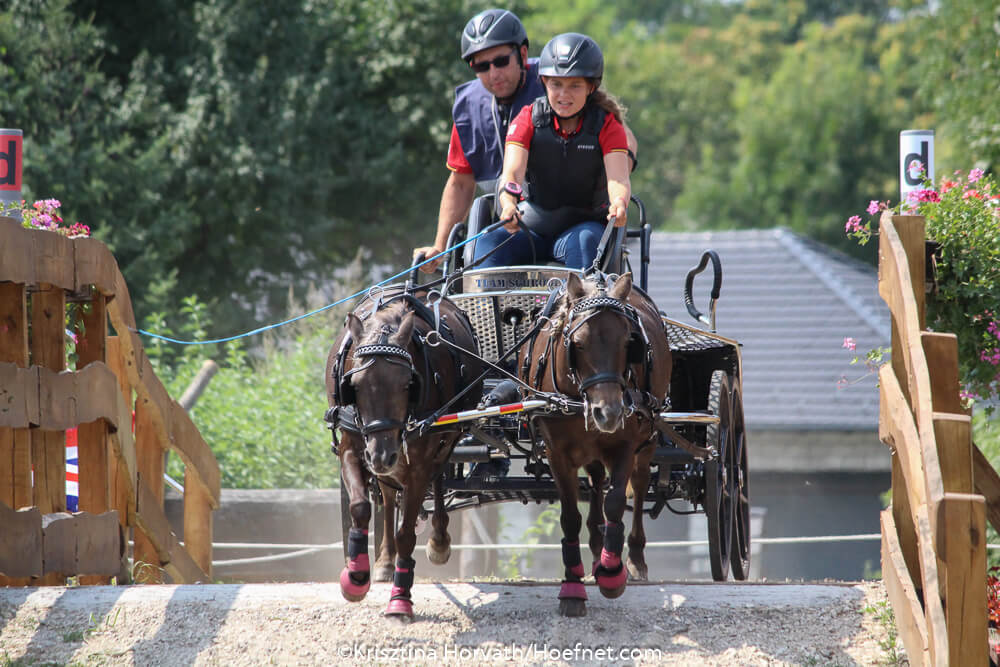 Lea Schröder
Photo:
Krisztina Horváth
Juniors
14 year-old Colette Holdsworth (GBR) won the Junior single pony marathon with her 10 year-old pony Pepper. Andrea Pili (ITA) followed closely in second place and Nea-Renee Bonneß (GER) in third. Holdsworth has taken over the lead in the provisional standings, Bonneß is in seccond and dressage winner Valentine Lenormand (FRA) is in third. Everyone will have to be sharp tomorrow as the standings in this division are also very close.
In the Junior pair pony division German drivers Lea Schröder and Amelie Müller went back and forth with the lead, with Schröder ultimately coming out on top. The 14 year-old driver has taken over the lead in the division but Müller is only just over a point behind. Richard Aszódi (HUN) is in third.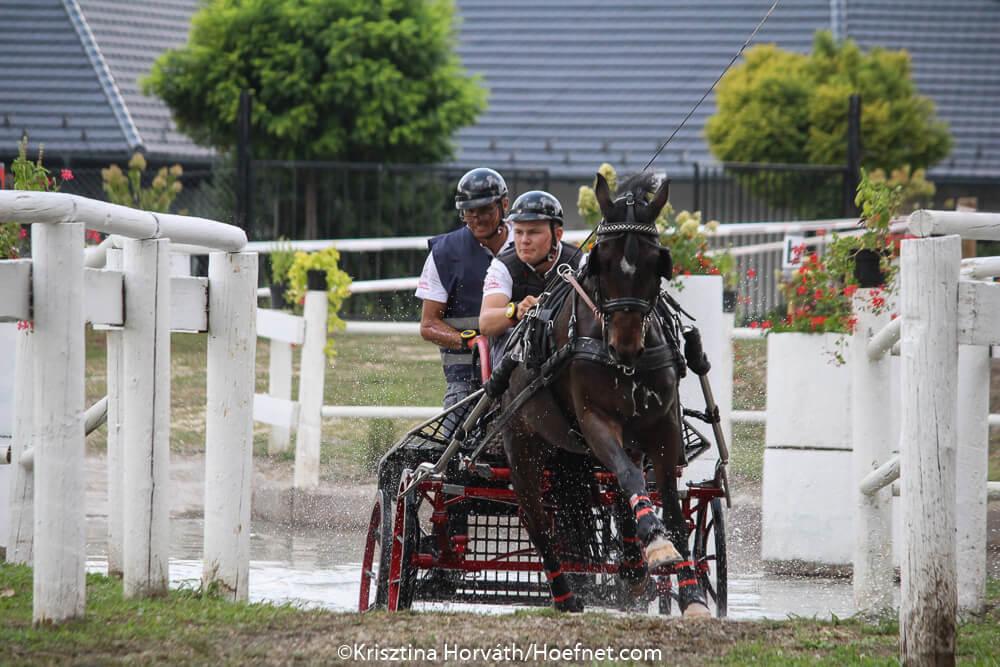 Severin Baldauf
Photo:
Krisztina Horváth
Young Drivers
Austrias Severin Baldauf drove an excellent marathon and won the Young Drivers single pony division. In second place finished Weronika Bogacz (POL) and David Palkovics in third. Dressage winner Linnea Kristiansen managed to hold onto her lead overall with a fifth place finish in the marathon. Baldauf has climbed in the rankings to second place and Bogacz to third.
In the Young Drivers single horse was an Italian the fastest. The 19 year-old Gabriele Grasso drove his 6 year old mare Troika the fastest through the obstacles. Esther Maria Rietzler (GER) was second but followed very closely by Vinzenz Dobretsberger (AUT) in thrid. Marie Tischer with a first place in dressage and sixth place in the marathon is still leading the division, but her countryman Fokko Straßner and Esther Marie Rietzler are putting on the pressure. They will certainly be aiming for a full German podium tomorrow.
Four-in-hand ponies
Maté Rohr won the marathon and has taken over the lead from Tinne Bax who finished in second. Rodger Campbell (GBR) finished in third and Edith Chardon (NL) in fourth.
Click here for the starting orders and results.