13 August 2018
Kisbér-Ászár 2018: European Championships Youth Driving kicks off with a football match
In the next days the villiage of Kisbér-Ászár in Hungary will be completely dedicated to the sport of driving. Over 80 young drivers between the ages of 12 and 21 will compete in various categories for their respective medals. The serious competition aside, it is also the intention that the European Championship is a fun and positive experience for the competitors and as such a football match was organized on the dressage field for the youth drivers and their team members.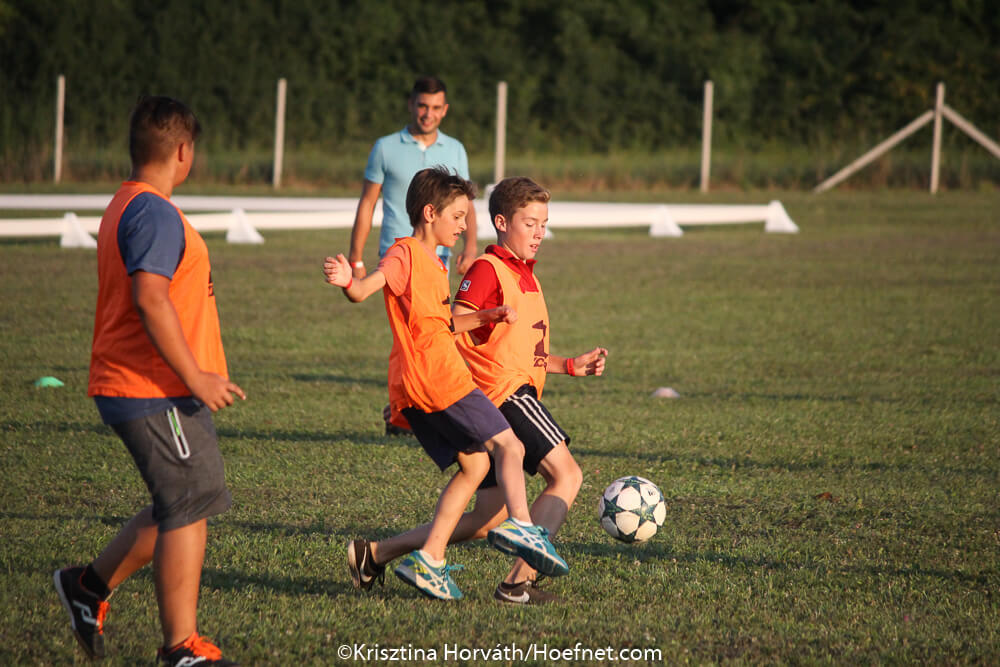 Photo:
Krisztina Horváth
The majority of the competitors from eleven countries have arrived in Kisbér-Ászár, and on Wednesday the competition will officially begin with the veterinary inspection. The summer weather along with the huge effort the organizing committee has made has produced a relaxed atmosphere on the beautiful grounds that will also host the World Championships for single, pair and four-in-hand ponies next year.
Tomorrow will be a busy training day for the drivers and tomorrow evening the always enjoyable nations night will be on the program. The official opening will take place Wednesday afternoon.
Click here for all information.