19 April 2018
Kronenberg 2018: Claudio Fumagalli in the lead
This afternoon the 29 pair drivers entered the main arena at Equestrian Centre de Peelbergen in Kronenberg for their dressage test. Claudio Fumagalli drove a very good test and was awarded with the first place, ahead of Amely von Buchholtz and Lars Schwitte. French drivers Michael Sellier and François Dutilloy finished in fourth and fifth position.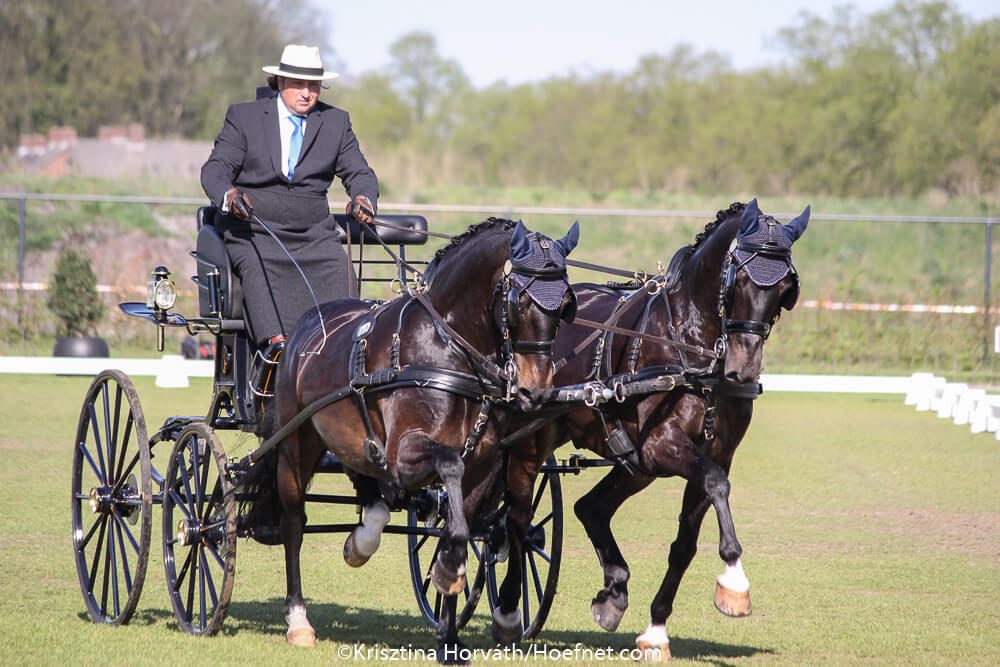 Photo:
Krisztina Horváth
Riant-driver Fumagalli drove the six-year-old KWPN-geldings Hertog and Heodoor and was awarded with the first place by three out of the five international jury members. Amely von Buchholtz also performed very well with the KWPN-geldings Alandro en Dilano and was put in first position by two jury members.
Twenty-seven out of 69 single horses drover their dressage test today. Germany's Marie Tischer in in the provisional lead, followed by Dutch driver Ans van der Velden and Gail Bain from Australia, driving her American Saddlebred cross Friesian gelding.
Friday is reserved for the dressage for the Para Equestrian drivers, the horse teams and the remaining single horses.