21 April 2018
Kronenberg 2018: Siebers and Den Elzen hold their leads
Saskia Siebers held onto her leading position with a solid eighth place finish in the marathon. Frenchman Jean Michel Olive won the marathon and advanced to third place in the single horse standings.

The pair and four-in-hand horses and para-equestrians drove cones today. Francisca den Elzen was once again the strongest driver, extending her lead in the para-equestrian division.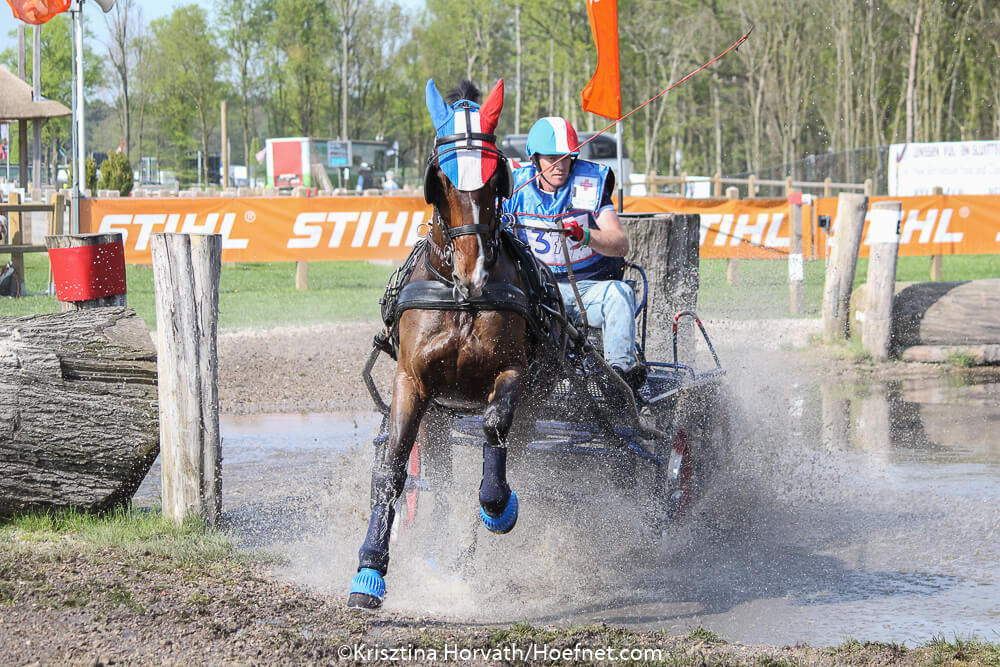 Jean Michel Olive
Photo:
Krisztina Horváth
Marathon
The sun was once again shining down on all who were enjoying a day full of horse sport. The grounds of Grandorse offered much for the public to see; in the morning cones, in the afternoon marathon, and all day inbetween the shopping, clinics and demonstrations of Paard&Koets.
Dutch Single horse champion Saskia Siebers extended her lead over the number two driver, Marie Tischer (GER) setting herself up for an easy win tomorrow in the cones competition. The marathon ended early for Bas de Koning who unfortunately had a turnover in obstacle 3.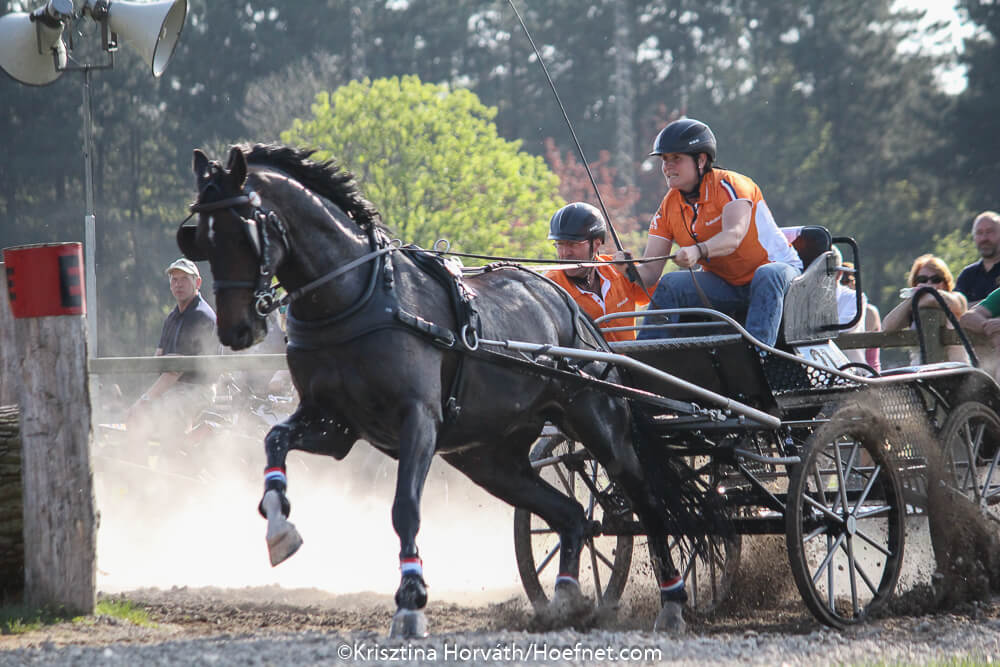 Saskia Siebers
Photo:
Krisztina Horváth
Vaardigheid
The remaining divisions drove cones this morning and the Baroness Amély von Buchholtz lead the pair horse division after placing second in dressage and today second in cones. Claudio Fumagalli  fell to third place after ticking off two balls and a small time infraction. The only double clear round was by Michael Sellier (FRA) who climbed up to second place.
Winner of the four-in-hand cones, Glenn Geerts (BEL) racked up only a few time penalties today. Leading at this moment is Koos de Ronde who with one knockdown moved in front of Bram Chardon who fell to second place.
Francisca den Elzen leads the para-equestrian division with Jacques Poppen in second place and Patricia Grosserichter in third.
Tomorrow the single horses will close the competition with cones and the other divisions will be driving their marathon.
Click here for the photo album Saturday Marathon
Click here for the photo album Saturday Cones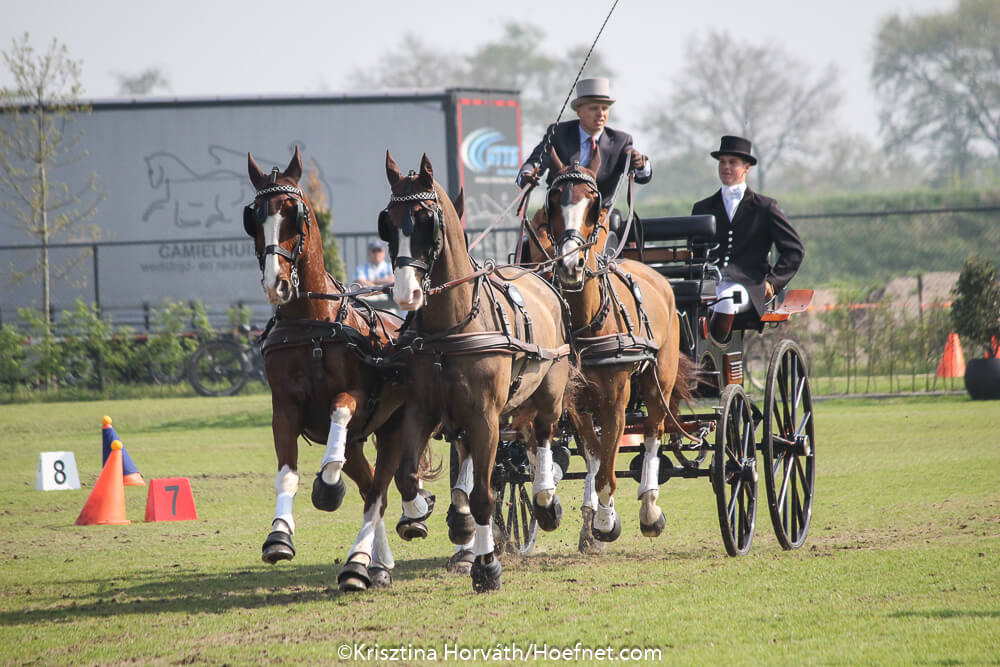 Glenn Geerts
Photo:
Krisztina Horváth