22 April 2018
Kronenberg 2018: Few surprises on closing day
The final day of the CAI 3* in Kronenberg, held on the beautiful grounds of Grandorse saw few changes to the leaderboard at the close of competition. Saskia Siebers drove a double clear round in cones clinching her place at the top of the podium.
Bram Chardon (NL) won the four-in-hand horse division, Michael Sellier (FRA) the pair horse division and Francisca den Elzen the para-equestrian division.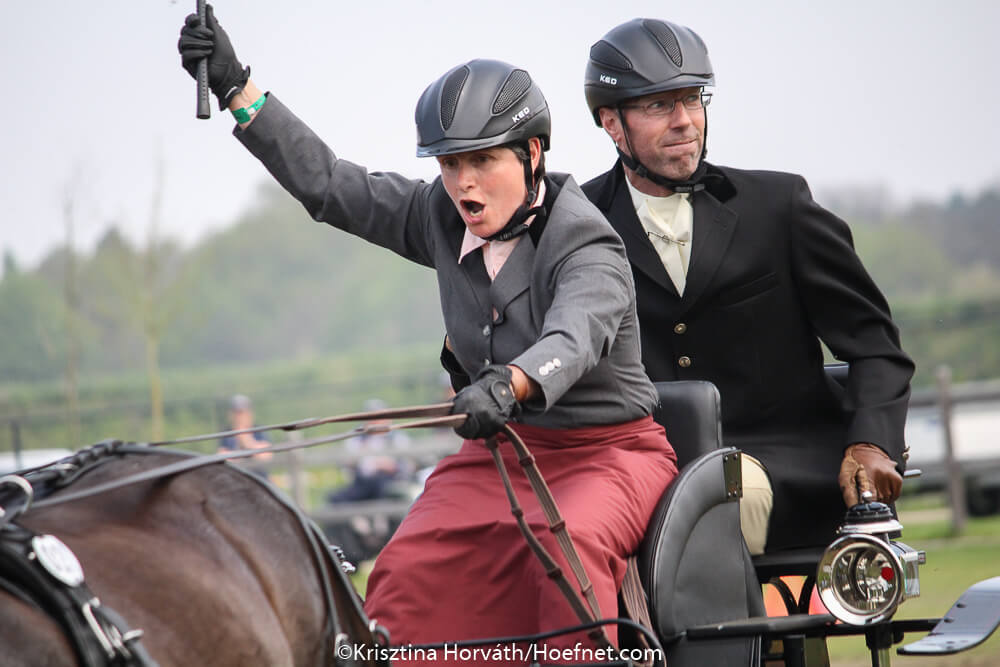 Saskia Siebers
Photo:
Krisztina Horváth
Six single drivers managed to drive a clear round with Frank van der Doelen (NL) winning after blazing through the course five seconds faster than the second place Mie Mosegaard Nielsen (DK) and Aniek Schuiling in third.
The remaining divisions drove their marathon today with Bram Chardon dominating the four-in-hand horses by winning no less than five of the seven obstacles. His win in the marathon put him once again above Koos de Ronde who finished second in the final placings. Mark Weusthofs third place finish in the marathon also moved him up to third place overall.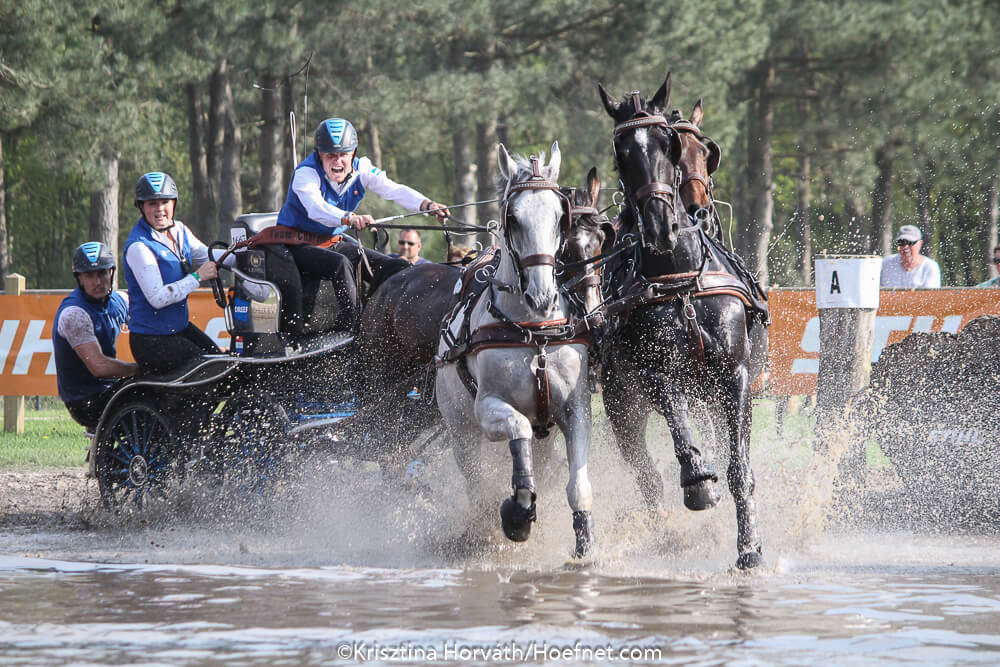 Bram Chardon
Photo:
Krisztina Horváth
Geert Dijkhof (NL) had with his pair of horses the fastest time six of the seven obstacles. This was not quite enough to move him onto the podium, but well to fourth place. Michael Sellier (FRA) finished fourteenth in the marathon and that was just enough to edge in front of Amély von Buchholtz for the win.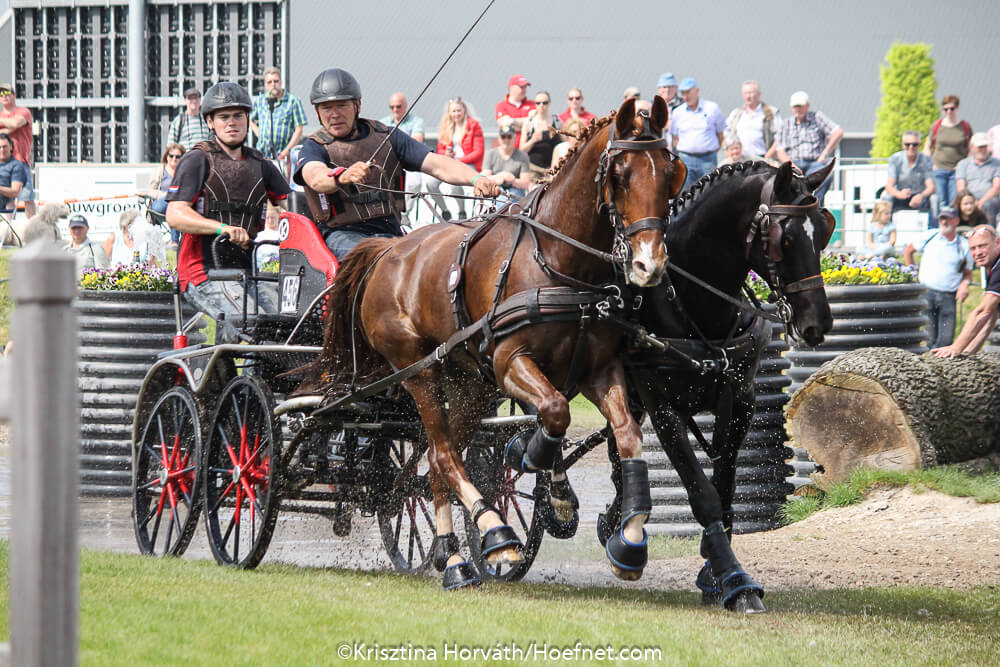 Geert Dijkhof
Photo:
Krisztina Horváth
Para-equestrian driver Francisca den Elzen remained undefeated this weekend winning also the marathon today. Belgian driver Freddy Soete finished second and Aad van Marwijk third.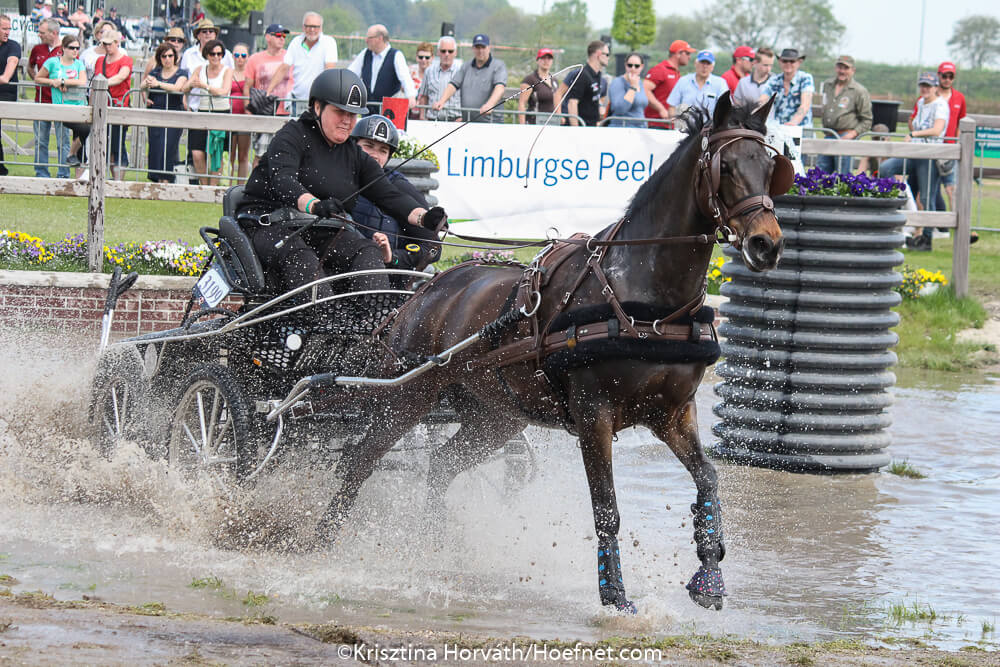 Francisca den Elzen
Photo:
Krisztina Horváth
Click here for photo album Sunday Cones