14 May 2021
Kronenberg 2021: Exell nabs best score of the day
It was a busy day in Kronenberg. The dressage was driven in three rings, starting at 8:00 and not ending until 18:00. The grounds were in pristine condition, the weather was perfect and the atmosphere reflected that everyone was happy to be out at a competition again.
Notable presentations
In the 3* horse teams and 2* pair ponies the winners took a substantial lead over the competition. Boyd Exell (AUS) drove his team to a stunning 30,86 penalty points which was the best score of the day. IJsbrand Chardon finished second with 38,72 points and Bram completed the top three with 38,72 points.
Anneke Cremers (NL) won the dressage with 40,90 penalty points with Louise Reinke (GER) in second and third place with 48,67 and 50,66 points.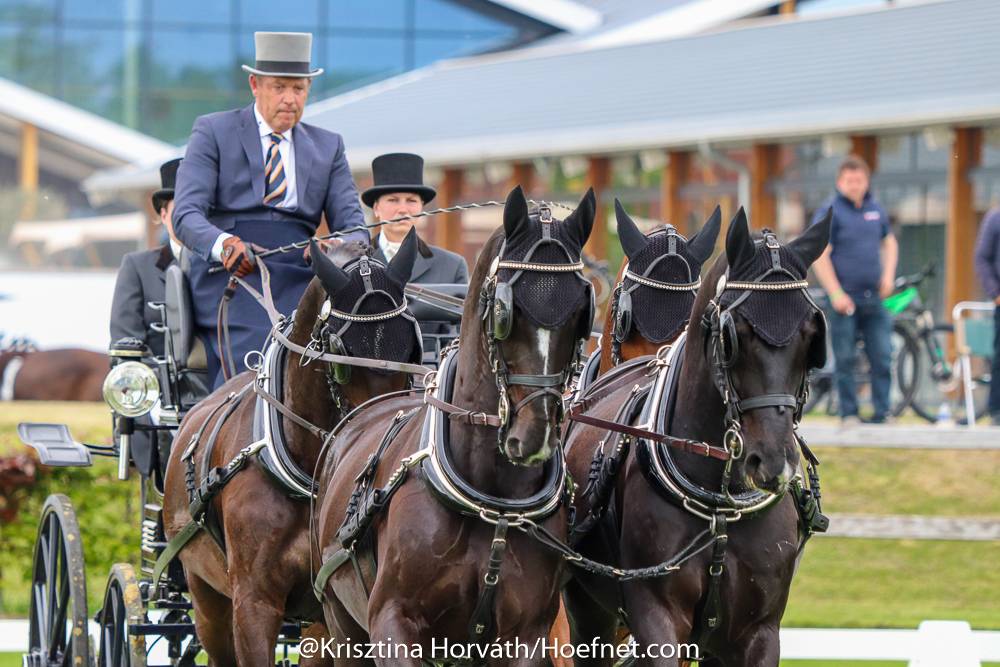 IJsbrand Chardon
Photo:
Krisztina Horváth
Equipment
Wilbrord van den Broek's dressage test didn't quite go as planned today. There was one unfortunate equipment failure during his test, which resulted in him needing outside help. As a result his scores from the dressage will not be counted towards the final result.
Saturday
Tomorrow the 3* horse teams, pair horses, four-in-hand ponies and 2* horse teams will drive marathon starting at 9:00. The other divisions will drive cones and finish the weekend off on Sunday with the marathon.
Click here for the starting orders and results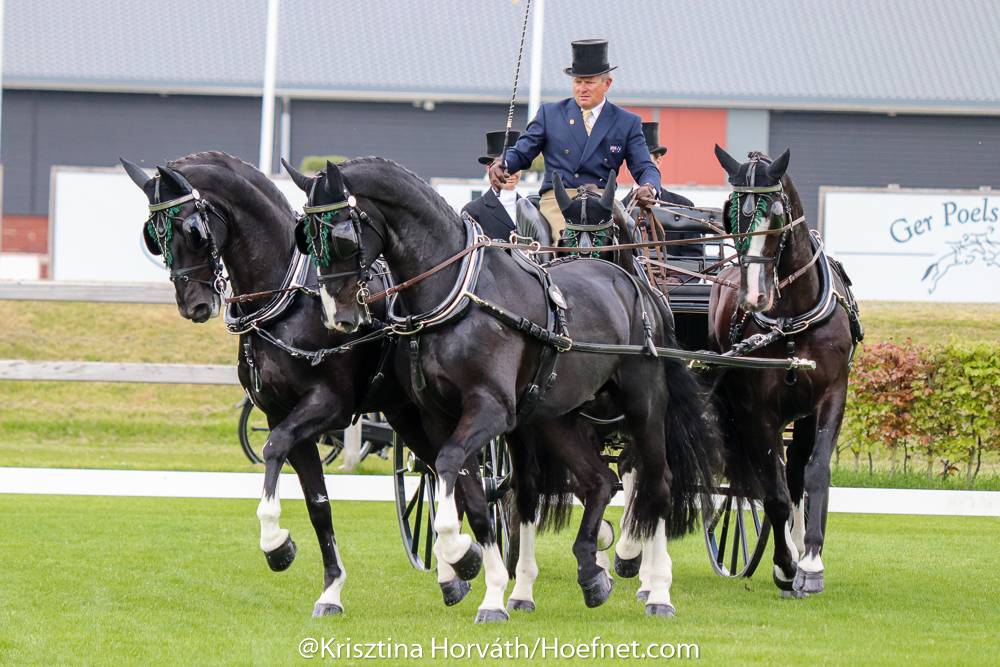 Boyd Exell
Photo:
Krisztina Horváth