16 May 2021
Kronenberg 2021: Leaderboard for the most part unchanged
CAI Kronenberg has come and gone and with it the first international competition of the season in the Netherlands. Despite the Covid-19 and Rhino guidelines both the organization and the competitors look back on a very successful competition. Today the 3* four-in-hand ponies, 3* pair horses 3* horse teams and 2* horse teams competed in cones, with the balance of the divisions driving marathon.


Martin Hölle (HUN) remained for the entire weekend at the top of the large (36 competitor) 3* pair horse division. He won the dressage on Friday, was fourth in the marathon and had just a few penalty points in cones. Second place was Antonie ter Harmsel (NL) and Lars Schwitte (GER) in third.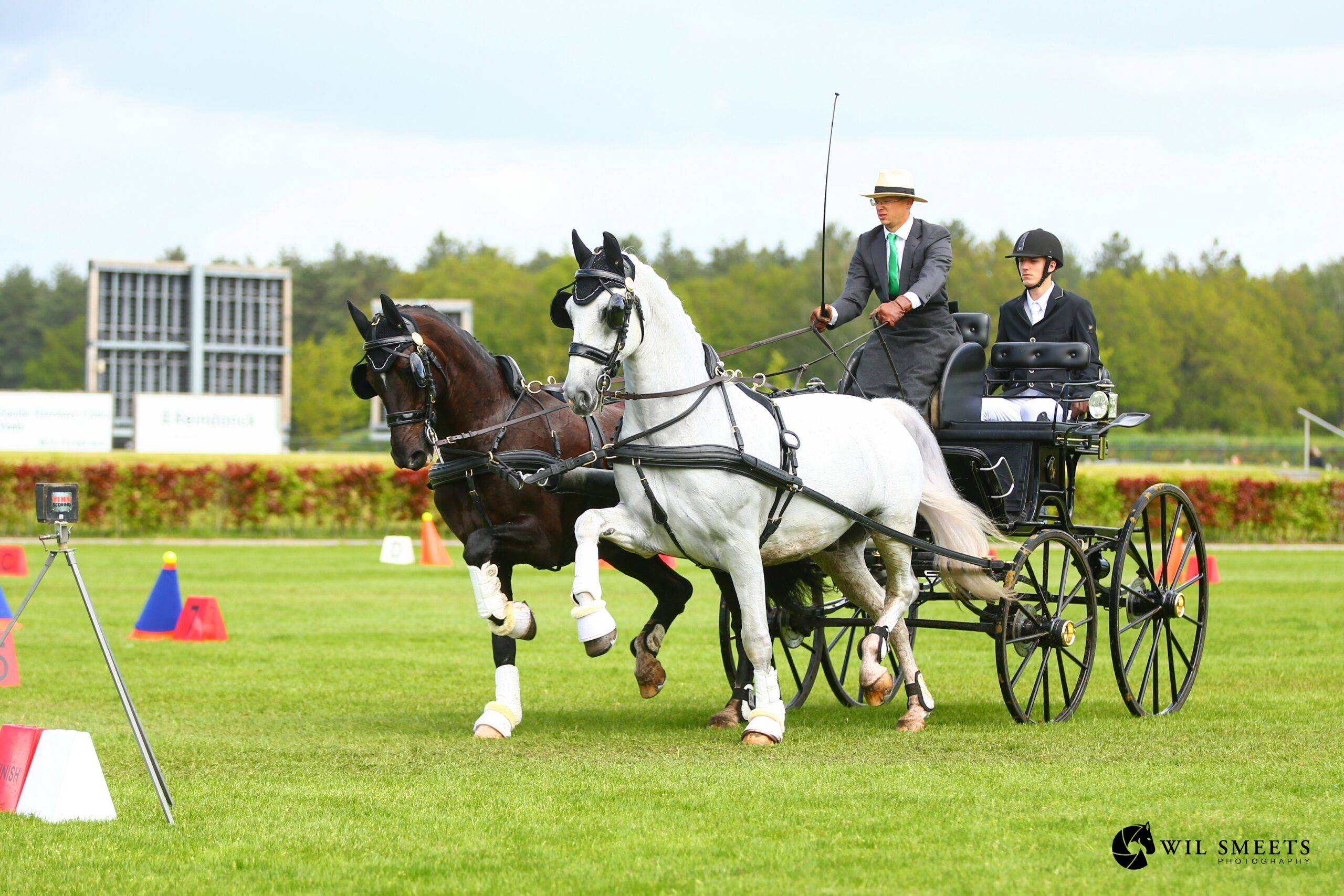 Martin Hölle
Photo:
Wil Smeets
Leaders
The rest of the 3* divisions remained also for the most part unchanged. Leader in the team ponies Marijke Hammink (NL) won all three phases of competition, Saskia Siebers (NL) and her Axel won the dressage and marathon and with a double clear round in cones also remained on top of the single horse division.
Boyd Exell and his incredible dressage score created quite a gap in the horse teams leaderboard. Koos de Ronde and his winning marathon broke into the top three and managed to hold onto his placing. Bram Chardon finished in second place.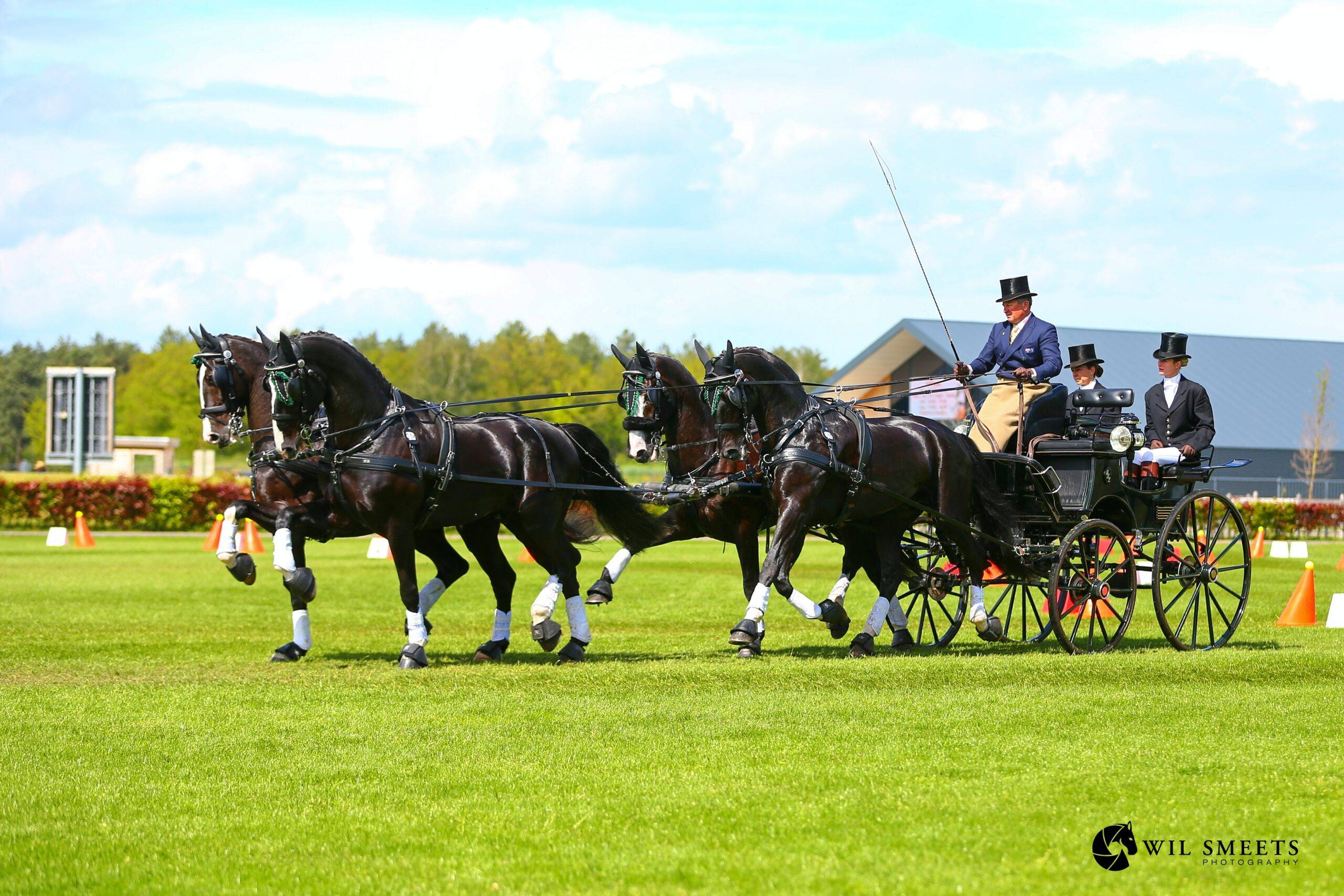 Boyd Exell
Photo:
Wil Smeets
Problems for Pestman
On Saturday Rudolf Pestmans groom took an unlucky fall on the show grounds and ended up seriously injuring his arm. Due to Covid-19 no grooms were allowed to switch teams which meant that his partner Esther Klok had to groom for marathon. This didn't slow him down as he drove the fifth fastest round of the day and ended up third in the final results.