30 August 2018
WCH Kronenberg 2018: 50.57…..the score to beat
The sun has returned to Kronenberg today along with a stiff breeze. The 24 flags of competing countries surrounding the Dressage field flapped noisily but these well- trained equines were not deterred from the task at hand.
Half of the Dressage horses competed today, the remainder compete tomorrow.  The range of scores was quite varied. Perhaps a noticeable difference existed between horses when it came to the extended trots and extended canters during the test. But the best score for the day was 50.57 by Marisa Rössler from Austria; followed by Wenche Johannesen (NOR) with a score of 51.53; by Frank Van Der Doelen (NED) with a score of 52.65, and by Phillip Faisst (GER) with a 54.67.
Tomorrow we will look at the other Dressage entries and the final results.
Click here for the starting orders and results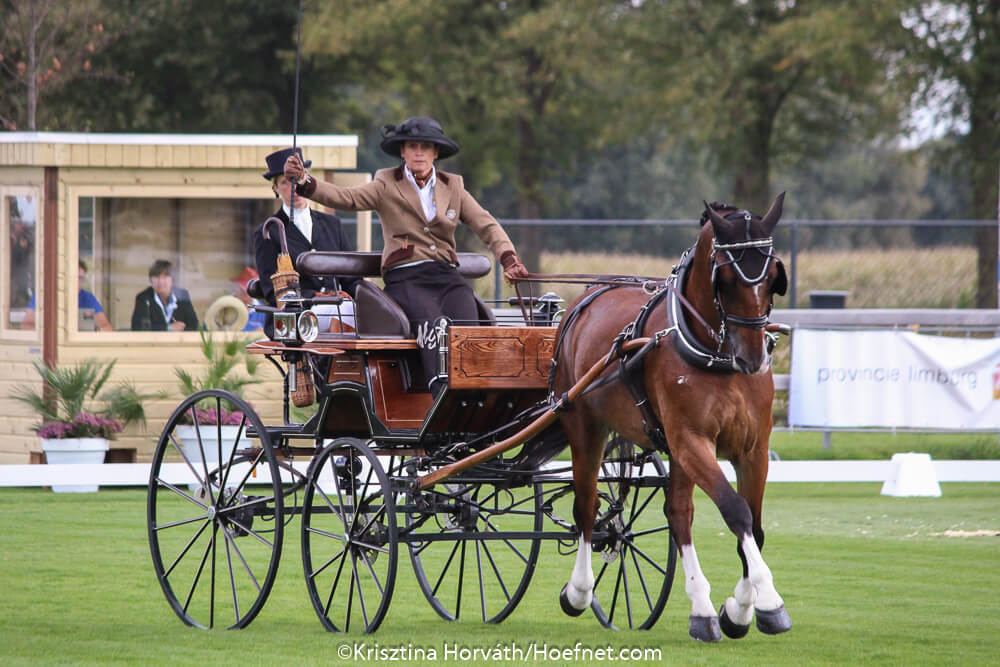 Marisa Rössler is in the lead after the first dressage day
Photo:
Krisztina Horváth