4 July 2014
Lähden: German drivers dominate the dressage
Today's dressage competition at the CAI3* in Lähden was dominated by the German competitors. The top seven in the horse pairs class coloured German, led by father and son Michael and Marco Freund. Host Christoph Sandmann put down the best performance in the horse teams class, followed by
Tomas Eriksson and Jozsef Dobrovitz and Mareike Harm.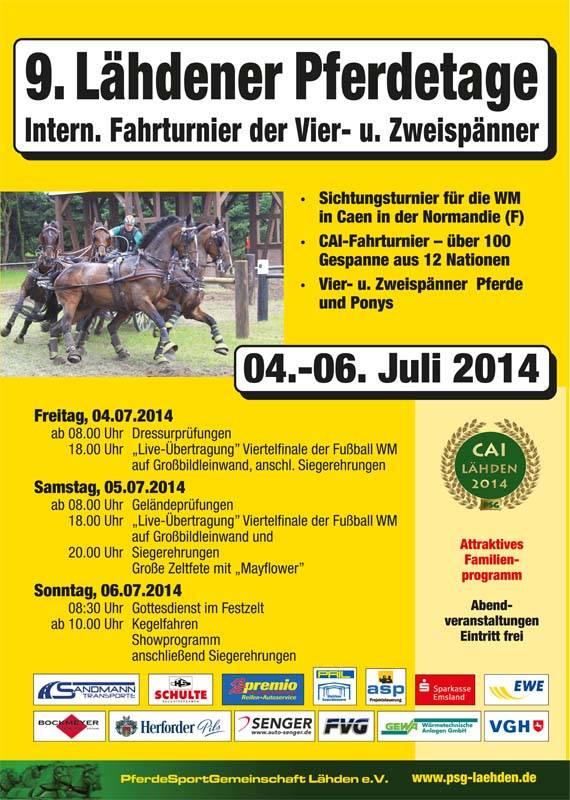 Christoph's daughter Anna drove her pair to a well-deserved third place. Sandmann's former stable driver and 2011 World Champion Carola Slater-Diener finished fourth. 2009 World Champion Harrie Verstappen put down the best foreign result, finishing on the 8th place.

Benjamin Aillaud. Photo: Marie de Ronde-Oudemans
The horse teams class count no less than 35 competitors from 10 different nations. Wilf Bowman-Ripley put down a very good test and came fifth, followed by Gert Schrijvers from Belgium and Dobrovitz jr.
Click here for the obstacle drawings, starting orders and results