2 November 2017
Benjamin Aillaud voted best Driver of 2017
Once again, BCM Media, publisher of the L'Année Hippique yearbook, is proud to announce the winners of the annual L'Année Hippique Awards. French four-in-hand driver Benjamin Aillaud was voted best Driver of the Year 2017, while the CHIO Aachen was voted best Driving event of the Year 2017.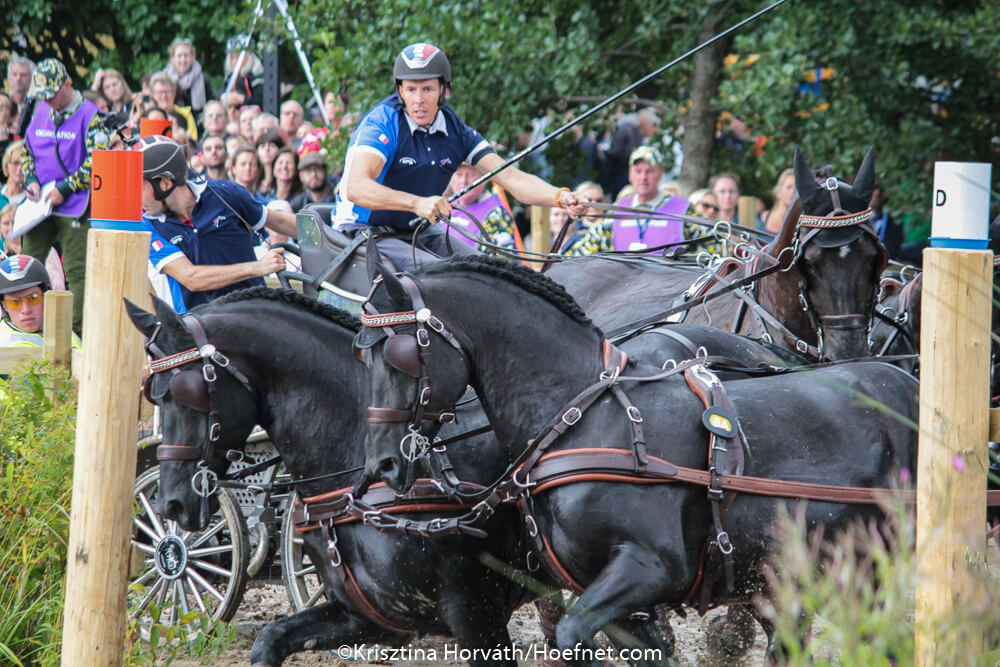 Benjamin Aillaud
Photo:
Krisztina Horváth
Best Riders/Driver of 2017
Jumping: Christian Ahlmann (GER)
Dressage: Marina Aframeeva (RUS)
Eventing: James Alliston (USA)
Driving: Benjamin Aillaud (FRA)
Best Events of 2017
Jumping: CHI Geneva (SUI)
Dressage: CHIO Aachen (GER)
Eventing: CCI Adelaide (AUS)
Driving: CHIO Aachen (GER)
The L'Année Hippique team congratulates all the winners and thanks all the fans for voting!
Source: Horse International