21 January 2017
Leipzig: Boyd Exell sets off with a win
Boyd Exell, who is one of the three drivers competing with a wild card this weekend, won the first competition of the FEI World Cup™ Driving in Leipzig tonight with a nice, clear round. Jérôme Voutaz finished second, who, just like Exell, drove a faultless round and was just less than two seconds slower than the Australian. Koos de Ronde left the arena with a good time, but unfortunately knocked one ball down and ended on the third place.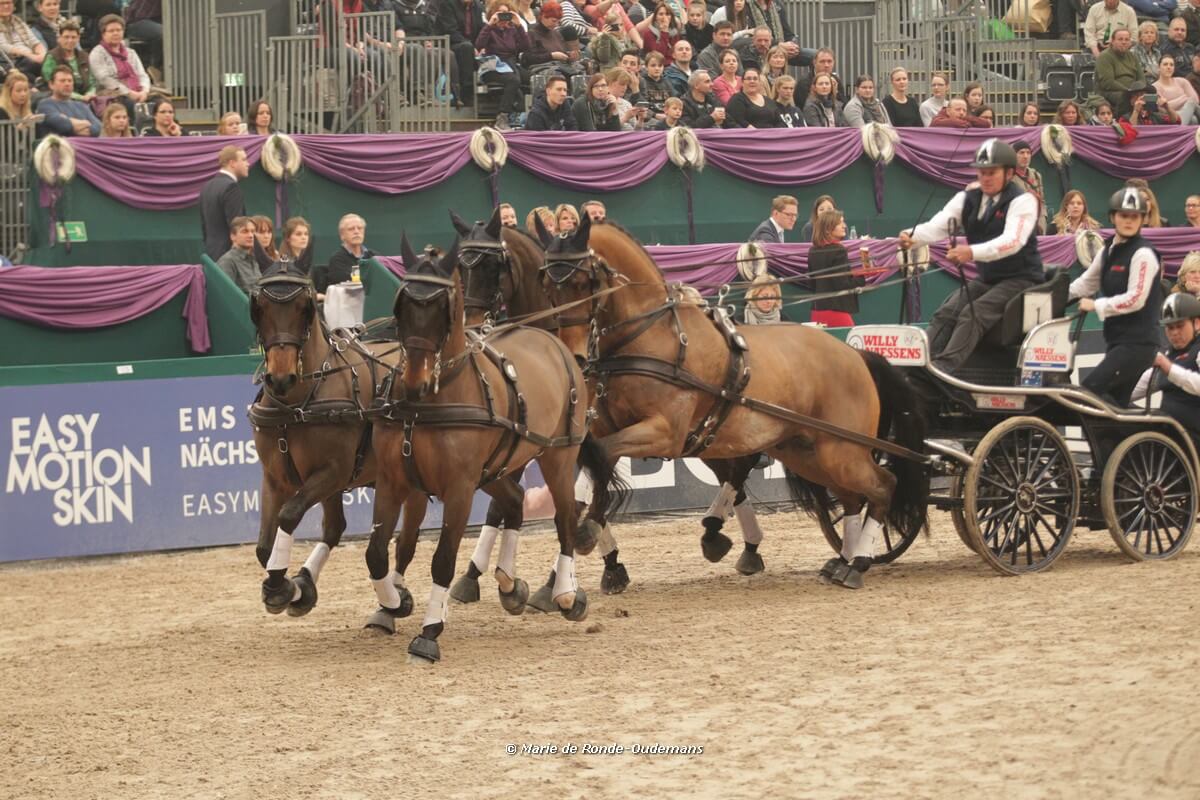 Boyd Exell
Photo:
Marie de Ronde-Oudemans
Theo Timmerman drove the fastest round of the evening, but two balls fell in the first part of the course and he finished fourth. Wild card driver Rainer Duen came fifth, just ahead of his compatriot Georg von Stein, who is also competing with a wild card this weekend. Belgian driver Edouard Simonet had some problems in the first marathon obstacle and finished seventh tonight.
The luck was not on IJsbrand Chardon's side tonight. The winner of the FEI World Cup™ Driving leg in Mechelen in December encountered some problems during his round. In the second marathon obstacle he went into a wrong gate and could not correct the mistake without getting any penalties. He ended his round with 30 penalties in total, which made him end eighth in the first round.