19 January 2014
Leipzig: Second FEI World Cup™ Driving win on home soil for Daniel Schneiders
Daniel Schneiders (GER) has won his second FEI World Cup™ Driving competition on home soil this season in Leipzig. Schneiders drove two impeccable clear rounds and beat the experienced Dutch drivers IJsbrand Chardon and Koos de Ronde.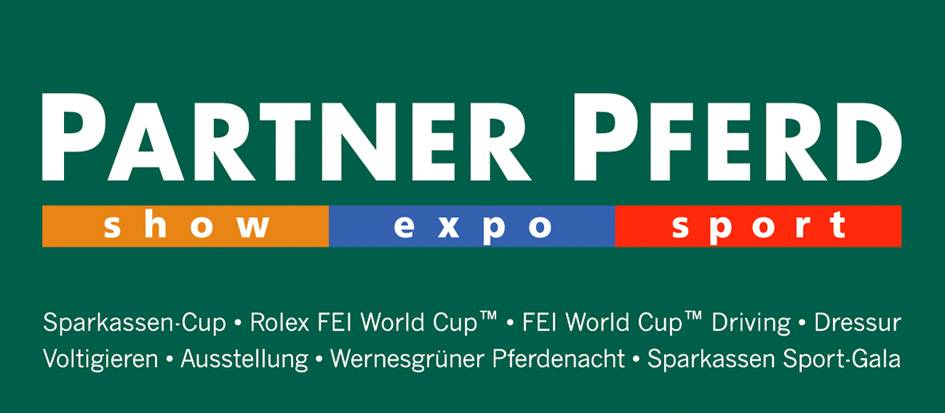 From his first ever FEI World Cup™ Driving start in October 2012 where he received the wild card to compete in Hannover, Schneider's goal for the 2013 outdoor season was to qualify for the indoor FEI World Cup™ Driving. After his compatriot Christoph Sandmann and Chester Weber (USA) decided not to compete in the 13th season, Schneiders became the 10th driver to compete in the FEI World Cup™ Driving season 213/2014. After his win in Stuttgart, where he beat four-time FEI World Cup™ Driving Champion Boyd Exell (AUS), the 32-year old driver proofed to be the best driver again in Leipzig.
Dr. Wolfgang Asendorf (GER) had designed a very good course, which was much appreciated by the spectators and the competitors.
Schneiders, who recently sold his outdoor four-in-hand to the USA, used the 13-year old KWPN Hermes for the second time in the wheel of his team. After his somewhat disappointing results in London Olympia where he used the gelding for the first time, Schneiders was now able to make full use of the horses' experience, which resulted in two fabulous clear and fast rounds. Being the second man in the arena in the winning round, Schneiders decided to see how fast his team would go and went for it. The former pony four-in-hand driver passed the finish line in an incredible fast time and the spectators in the sold out Messehalle in Leipzig awarded his phenomenal round with a deserved standing ovation.
Last man in IJsbrand Chardon knew he could afford one ball to fall, but after he hit the second ball, he knew his chances to victory were lost.
Chardon had to make a change in his team after one of his wheeler horses turned out to be slightly injured before he left for Leipzig. His relatively new trump Feles replaced the Lipizzaner gelding and Chardon was very pleased with him.
Reigning FEI World Cup™ Driving Champion Koos de Ronde had a setback at the start of the competition in Leipzig when his most experienced wheeler horse Mario was declared not fit to compete at the horse inspection. The 20-year-old piebald gelding was the one horse, which Koos really could not miss. Koos had to put Palero in the right wheel, a position that he normally doesn't go. But despite the changes in his team, Koos made the most of it and luck was on his side in Leipzig. In the first round, Koos had a slight communication error with his horses in one of the marathon obstacles, which cost him precious seconds and a ball. Lucky for him, last starter Michael Brauchle (GER) was unable to equal his good performance of the first night which he won, and finished 6th, moving Koos de Ronde up to the third place.

Tomas Eriksson (SWE) knocked one ball too many down and finished on the fourth place, just ahead of wild card driver Georg von Stein (GER), who had two knockdowns as well. Michael Brauchle was unable to control his horses properly, which resulted in three knockdowns and the 6th place.
Quotes:
Daniel Schneiders (GER): "I always perform better under pressure. In London Olympia I started off too quickly and today I really focused. My tactics were to drive safe on the first night and this resulted in the second place. Today I decided to go for it in the winning round to see how fast my horses could go. If I have had one knockdown, I would have slowed down, but it went so well that I just kept going. It is a dream that comes true to qualify for the Final in my first FEI World Cup™ Driving competition."
IJsbrand Chardon (NED): "I knew I had a few seconds advantage to Daniel Schneiders when I entered the winning round and I had to take some risk. After the second knockdown I knew that I could not win anymore but I decided to keep driving at high speed to see how my horses would go and they did a very good job. I am very pleased with them. Hopefully, my injured horse Fegyenc will be fit again in Bordeaux but I will keep training Feles just to be sure."
Koos de Ronde (NED): "I had a slight miscommunication with my horses in the first round where I nearly took the wrong gate in an obstacle. If I had continued, it would have cost me 20 penalty seconds, so I quickly decided to put them back. This cost me around 10 seconds and a knockdown, but I was lucky to make it to the winning round with this result. I then knew the third place was the highest place achievable for me this year in Leipzig, so I am pleased. I still have some homework to do before the Final in Bordeaux, but I know my horses have the speed we need."