11 January 2021
Let's puzzle I What do you know about this photo?
Let's puzzle with Hoefnet! We delved into the archives looking for detailed photos. The coming weeks we will ask you what you know about the photos.
Do you know at which competition / training the photo below was taken, in which year, which horses or perhaps you know even more details? The person who gives us the most (correct) details wins two official Hoefnet caps.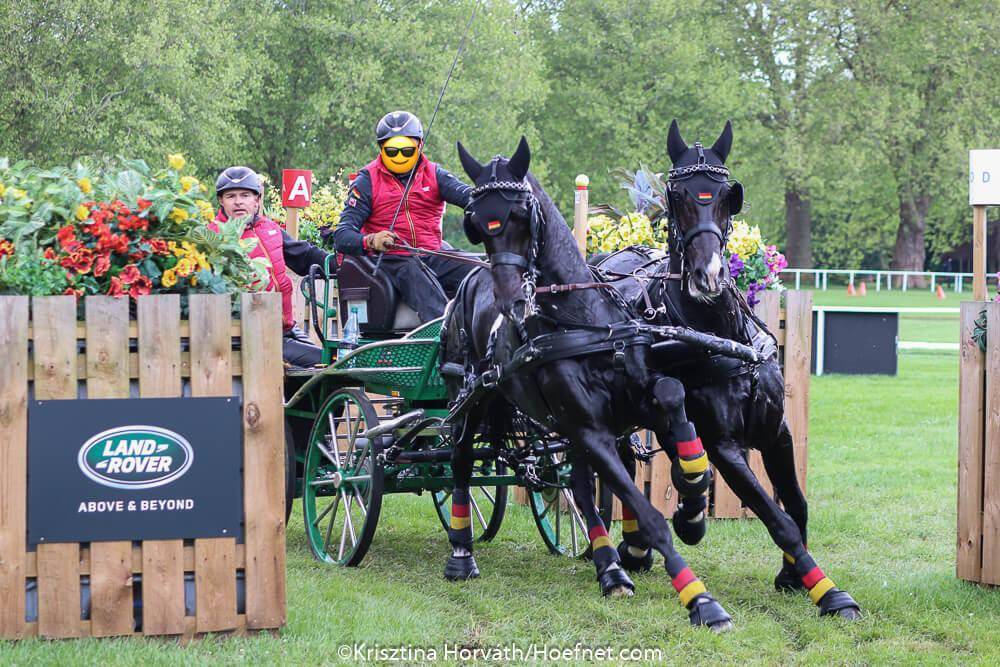 Photo 3
Send an e-mail mentioning all details to [email protected] mentioning Photo Nr. 3 before January 15th or visit our Facebook page and share your knowledge in the reactions underneath the photo!
We will personally inform all winners
Winner photo nr. 2
Photo nr. 2 showed team Belgium (Glenn Geerts, Edouard Simonet and his Arabo Friesians, Dries Degrieck and Chef d'equipe Mark Wentein) at the 2018 Royal Windsor Horse Show. The team finished second, after the Dutch.
The winner of photo no. 2 is Martyn Willis! He has been informed.
Copyright reserved. Acquisition without acknowledgment and permission from [email protected] is not allowed.