16 October 2021
Years of enjoyment from a wooden gate, fencing or run-in sheds from De Sutter Naturally
De Sutter Naturally is the standard bearer for innovation and production of fencing in Europe. Top quality, safety, longevity and service have formed the foundation of this business for more than forty years.

A completed project from De Sutter Naturally is a must-have for your animals and adds value to your property. With safety and functionality a priority, their work is also eye catching with an unique authentic look. Stylish design and sturdy, for you to enjoy for years to come.
A wooden fence, gate or run-in shed have many benefits. To get the most out of the product you need to have an experienced partner at your side. De Sutter Naturally is your guarantee that you have excellent service before, during and after the installation of your wooden project, taking all of the heavy lifting out of your hands.
For De Sutter Naturally, working together means working in trust. They are personable and warm, as you come to expect from a family run business. From the initial planning meeting in their workshop to the installation on your property, they oversee that everything runs smoothly. You feel that trust as a client, and your animals feel it too.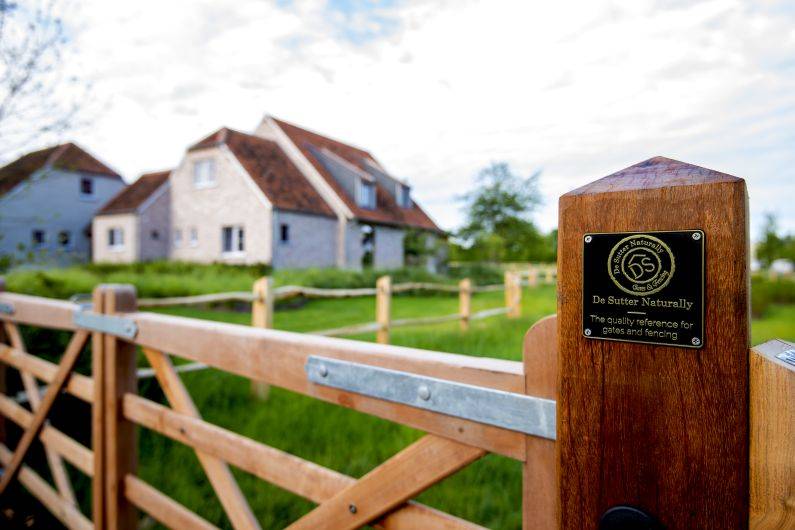 A wooden gate from De Sutter Naturally
Own installation team
De Sutter Naturally uses their own team of installers for their fencing and gates throughout Belgium. For projects outside of Belgium they work together with their Premium Partners, ensuring that the strictest quality levels are followed and everything is installed  to the level of perfection they expect. Clients outside of Belgium can enjoy the same quality  guarantee as those within Belgium.
Local production
All fencing and gates that they install, develop and produce are made in their own workshop at their home base in Kampenhout. The workshop has access to modern, computer controlled machines ensuring the utmost level of quality.
Everything begins with purchase of high quality lumber at the sawmill. De Sutter Naturally purchases wood right at the source. Only the highest quality and sustainable grain wood and tropical woods are used. Only the best wood is used in the fencing and gates.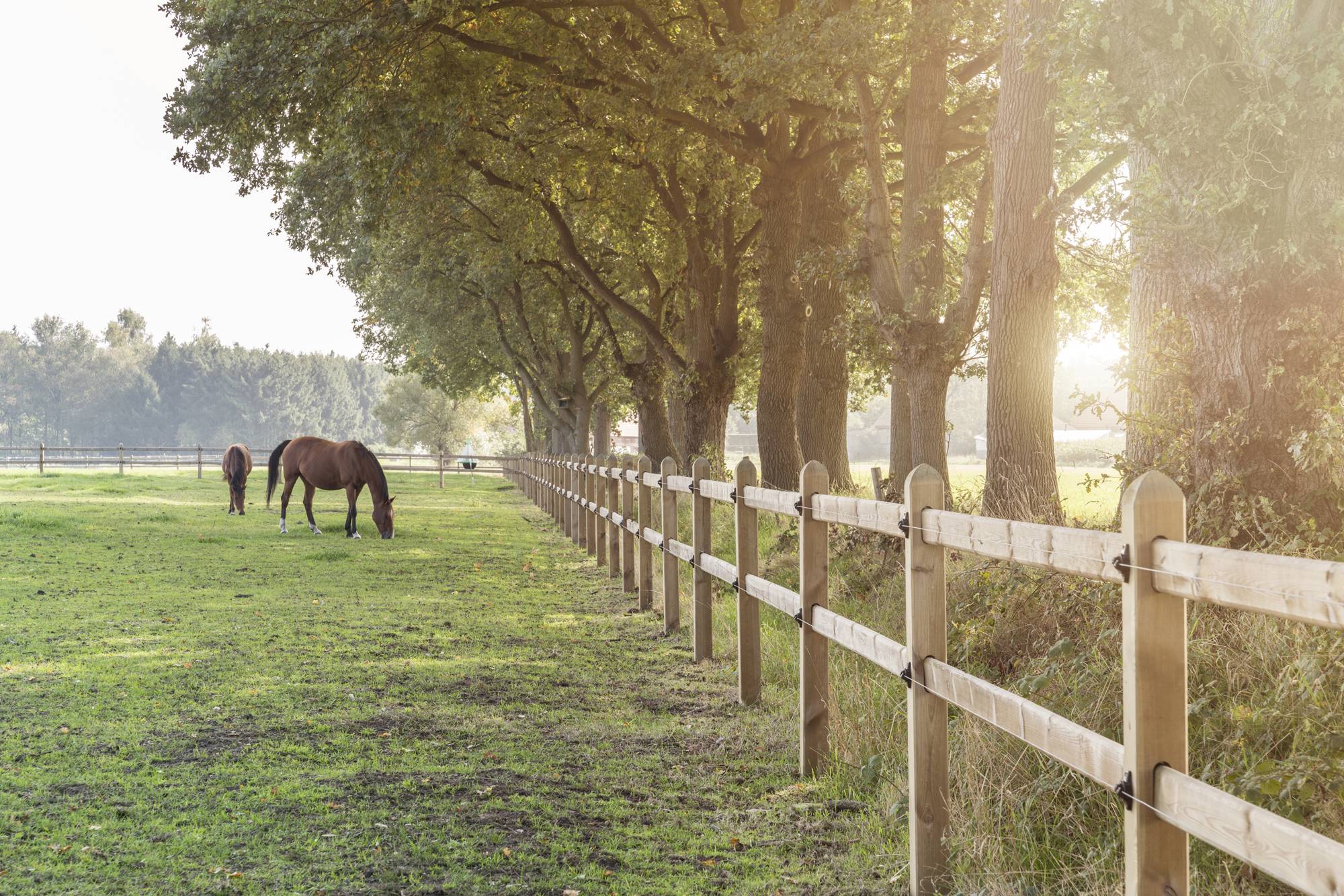 Sustainable
De Sutter uses only lumber logged from sustainable forests, in a responsible and sustainable manner with a  FSC®-label or PEFC-label. Good quality lumber has a price tag, but you get a lot back in return; a longer lifespan, better for your animals and a 20 year anti-rot guarantee.
Working sustainably is in the DNA of De Sutter Naturally, and you notice that right away when you come to visit. They are housed in a wooden, ecologically neutral building that is heated using leftover lumber. As real horse and nature lovers they are constantly thinking about the future of our children and grandchildren.
Do you want to learn more about De Sutter Naturally? Find more information on their website