30 June 2016
Lipica: One horse not fit to compete
Only one of the over 200 presented horses at the Horse Inspection of the CAI2* and 3* Driving Event in Lipica, Slovenia, received the sign 'not fit to compete' this morning. Hungarian pair driver László Farkas will have to compete with 2 out of the 3 horses he brought.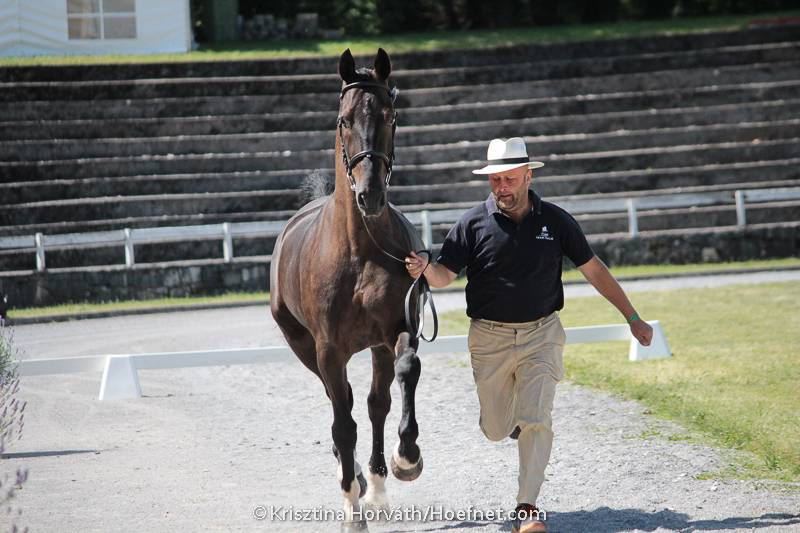 Photo:
Krisztina Horváth
One of the horses of the Hungarian four-in-hand driver József Dobrovitz will be presented at a re-inspection tomorrow morning.
Over 65 competitors from 13 nations will start from today at the beautiful venue of the Lipizzaner Stud, which will be host to the FEI World Pair Driving Championships in september 2017. This has attracted many pair drivers to come to Lipica this year, the pairs are well represented with 37 competitors.
The dressage starts this afternoon with the pony classes, followed by the single horses and the CAI2* pairs.
The CAI3* pairs and the horse fours will enter the sand arena on Friday.
The international Ground Jury in Lipica is chaired by Pia Skar (Den) and is further composed of Barna Féjer (Hun), Barry Capstick (Irl), Zsuzsanna Mihok (Hun) and Elimar Thunert (Ger).
Click here for the starting orders and results