7 August 2017
Lipica: Dutch delegation named
After the observation competitions at the Dutch Championships in Hulsberg and CAI Beekbergen, National Coach Harry de Ruijter has announced the Dutch competitors for the FEI World Pair Driving Championships in Lipica, Slovenia, from 20th to 24th September.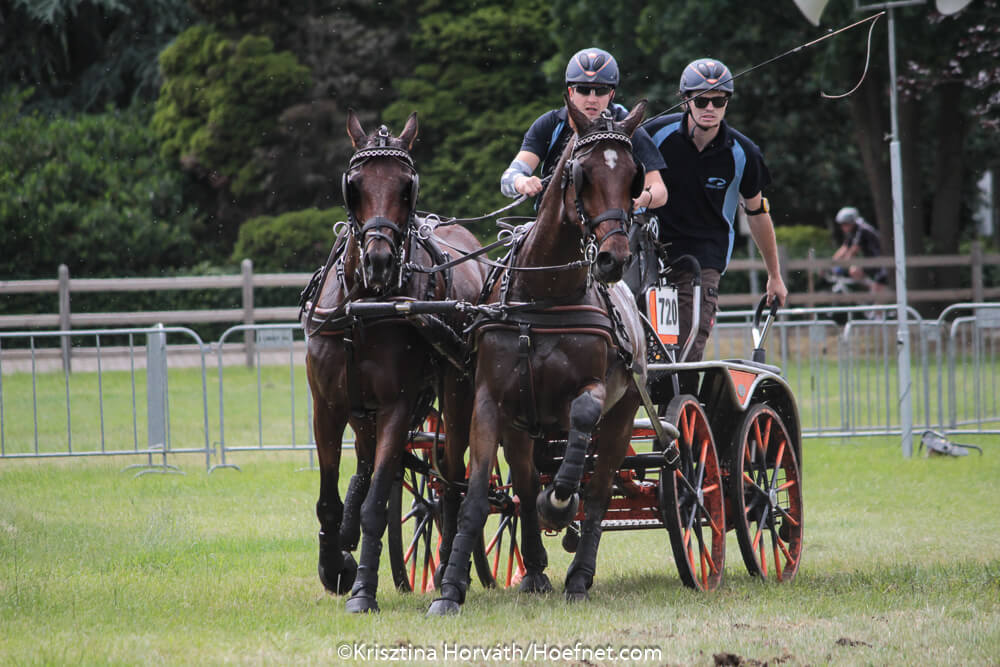 Tom Engbers
Photo:
Krisztina Horváth
The Dutch delegation exists of:
* Geert Dijkhof (Klarenbeek)
* Stan van Eijk (Schinveld)
* Tom Engbers (Vasse)
* Antonie ter Harmsel (Rijssen)
* Tristan Verheijen (Weert)
Lipica will be the first World Championship for Stan van Eijk and Geert Dijkhof. For Ter Harmsel and Verheijen this will be their second World Championship experience after 2015. Tom Engbers has made a successful come back after contributing to the golden team medal in Conty 2011, where he won individual bronze as well. Tom competed as an individual at the World Championships in 2013.
The team will consist of Stan van Eijk, Tom Engbers and Tristan Verheijen. Dutch Champion Antonie Ter Harmsel and Geert Dijkhof will compete as individuals, Ter Harmsel is the first reserve for the Dutch Team.